DOTERRA INTUNE
I have a self-diagnosed ADD. If you don't know what that is, it stands for Attention Deficit Disorder, which simply means you can't pay attention. My inability to focus has plagued me my entire life, and I have had to come up with ways to battle it like meditation and focusing on the moment opposed to letting my mind wander.
Focusing well has always been a challenge for me so when I first hear about this essential oil product from doTERRA, I was instantly intrigued. I'm fortunate to acquire a roll-on bottle of their InTune blend so I could give it a try. Do you have trouble focusing and are in search of a natural way to fight this affliction? Read this doTERRA InTune review and you will soon find out if this blend can help you focus.
Check The Price
​PROS
Helps with attention issues
Offers clarity
Smells amazing
Is easy to apply
Combines powerful essential oils to help you focus
CONS
Bottle can link
Know your supplier or might receive altered product
We will get to my opinion of this product later in this article. First, I want to go over what this blend is, how it is made, and who is behind it in the first place.
DOTERRA: THE COMPANY
This company got started in 2008 with the goal of making therapeutic-grade essential oils available to the world. With the amazing benefits found in these extracts, the people who started this company came from a mixture of professional backgrounds including health-care and business. The name was derived from Latin and means "Gift of the Earth."
doTERRA InTune® Focus Blend
Experts at doTERRA created this blend so that people who have a hard time focusing can use the oils that were known to help in that area. They combined Amyris bark, patchouli leaf, frankincense resin, lime peel, ylang-ylang flower, Hawaiian sandalwood wood, and Roman chamomile flower essential oils to make this scent.
Click Here for the Price
​Features and Benefits
Each of the ingredients above has their own set of unique benefits, which we will get to later in this piece. Right now I want to talk about the product benefits and what you should expect from InTune when purchasing this.
Enhances and sustains focus
Promotes a sense of clarity
Great smell
Easy to use
When it comes to what doTERRA promises from this blend, that's it. But do we really need more? I don't know about you, but a product that can help me focus on the task at hand without using synthetic materials or drugs sounds good to me.
Let's get a little bit deeper into the product and find out what each ingredient brings to the table.
Amyris Bark
Extracted from the Amyris tree, this essential oil is also known as West Indian sandalwood. The benefits it brings to those who have a hard time focusing is incredible. It gives your cognitive function a much-needed boost and especially helps those with neurodegenerative diseases.
Amyris Bark also relieves stress and anxiety, which is important when it comes to this type of problem. I can't tell you how many times I've gotten behind on a project because of my inability to focus, and then I just grow anxious because I don't think I'll ever get it done. The smell of it has been known to increase focus, improve concentration, and stimulate neural pathways.
Patchouli
This scent became popular with hippies in the 1960s because it masked the smell of cannabis. Little did they know, they were also giving themselves a chance to inhale and reap the benefits this powerful oil has to offer. As for focusing, patchouli is known to relieve depression and stimulating the discharge of pleasure hormones, which helps when we need to focus on what is in front of us.
It has also been known to stimulate cognitive function, which is also necessary for focusing. Added benefits include easing inflammation and stimulating blood circulation. Patchouli also accelerates healing and fights infections.
Frankincense
It's no surprise this biblical oil has found its way into a blend that focuses on concentration because I use it for this purpose continually. I burn frankincense incense when I am writing, and I love the bottle of essential oil I have sitting in my drawer. This scent has been known to be used to aid with focus.
Lime Peel
The first and only citrus oil in their ingredient list, this extract is quite refreshing when you smell it. It has antidepressant properties, which is helpful when trying to focus. As for added benefits, lime oil can help increase your appetite, treat infections, and strengthen some organ systems.
Ylang Ylang Flower
This lovely smelling essential oil fights insomnia and fatigue, which are both enemies of your ability to focus. It also works as an antidepressant by lifting your spirits while it also sedates and calms your nerves.
Hawaiian Sandalwood Wood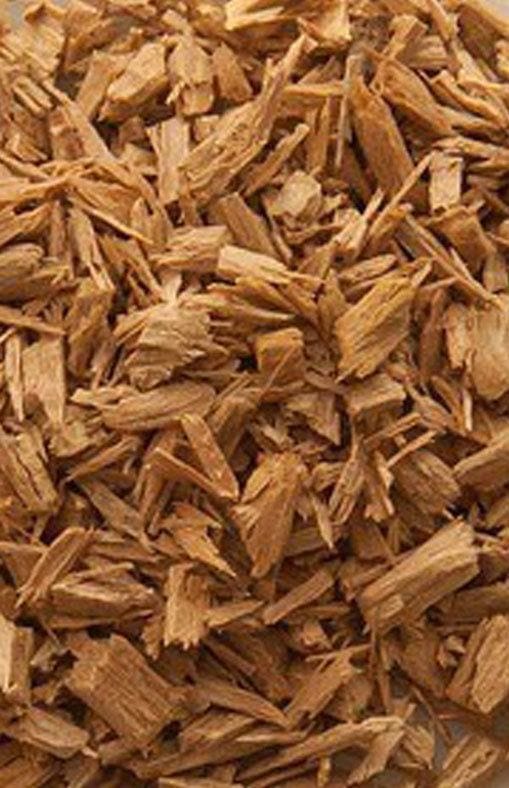 While Indian sandalwood brings its own set of benefits, this kin from an island in the Pacific has been known to boost the memory. The scent of it also relaxes the brain, calms stress and anxiety, cools down the brain, and sparks concentration.
Roman Chamomile

Our final ingredient is a relative of the tea that we drink when we are stressed. I don't know about you, but this is one of my favorite scents and drinks. The oils distilled from the plant's flowers calms feelings of frustration and anger, which can be frequent when struggling to focus.
Packaging
This oil doesn't come in a 5 ml or 15 ml dark bottle. Instead, it is packaged in a glass roll-on bottle that makes it easy to carry around, which is pretty convenient. I've been using it for more than a  month now, and it still rolls with ease. Make sure to keep it in a dark place though, otherwise, you might compromise the integrity of your scent.
​How To Use InTune
You just roll it on and rub it in. Suggested places are the temples and the back of the neck, both of which I have tried. You can also apply it to your wrists and just let the scent take you over.
When To Use InTune
The company recommends using this when you find yourself in need of concentration for important tasks. Some examples might be when you are studying for an exam, preparing that big presentation for your new clients next week, or writing that big term paper.
​Disclaimer
Some essential oils can cause a rash on a person's skin if they have an allergy to it. It is always a good idea to dilute it with a good carrier oil and doing a patch test before you do a complete topical application.
​What Are People Saying?
It seems that the majority of people who have tried this product absolutely love it. They claim that they've used it to calm their mind and focus on tasks. One individual claimed to use it as perfume because she loved the scent so much. Another said that it helped her while studying for a big exam.
There were quite a few complaints that the roll on bottle leaks and some reviewers weren't fond of the smell.
Click Here for the Price
​My Review
To be honest, I love this scent and use it every day, several times in fact. I would say that I can't get enough of it, but I did use too much one day and get a little bit of a headache. So, my suggestion is to use it sparingly.
As for the bottle, the product does come out pretty fast and it does seem that I've gone through a lot of it in a short amount of time. But as I said, I use it several times a day and plan on using it indefinitely. It does help me focus when I'm working on an article, and I feel uplifted when I smell the combination of scents.
To Conclude
InTune is one of my favorite products at the moment. I've let friends try it and I have my new bottle on order with one of them who sells doTERRA on the side. I'm so happy with it. It has helped me with my attention issues, and I recommend trying it if focusing is a problem for you.
Do you use InTune? If so, let us know what you think in the comments section below and share this article with your friends.
Click Here for the Price