ARM & HAMMER Essentials Natural Deodorant
Arm & Hammer Natural Deodorant is free of harmful chemicals but still protects you from sweat and odor with a pleasant, fresh smell!
Check The Product Here
While natural deodorant has many perks, you might find that using it the first few times feels quite odd. Don't be afraid, it's just your body detoxing from the chemicals it's been fed with from your past aluminum and paraben-based deodorants and it's only natural for this detox period to make you feel uncomfortable.
Ask anybody who has switched to natural deodorant, and they will tell you that they'd never want to go back. But even some of the deodorants you find in stores and which are labeled as being "natural" do have some potentially harmful ingredients. In my quest to help you separate the flowers from the weeds, I've come across another natural deodorant that's affordable, efficient, and quite a big surprise for me. Give it up for the Arm & Hammer natural deodorant!
A Closer Look at the Arm & Hammer Natural Deodorant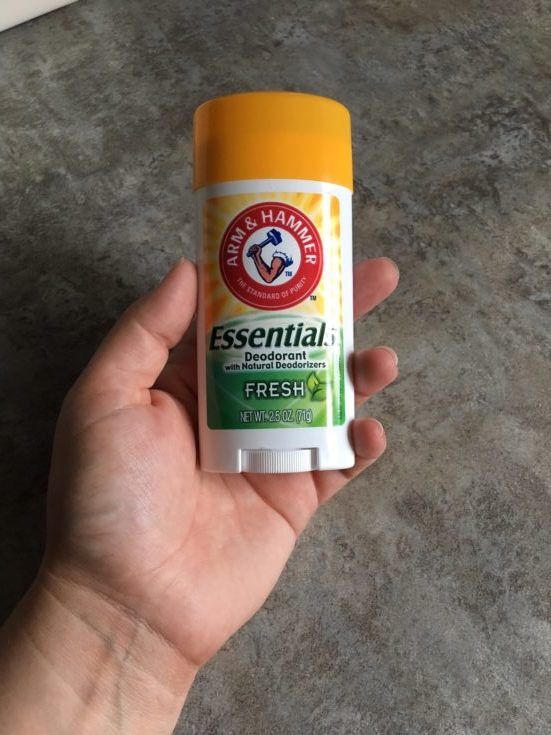 You might have heard about Arm & Hammer when you were looking for baking soda. For over 170 years, this flagship product of theirs has found its way into millions of homes, being considered one of the best American brands in its specific niche.
Ever since it was first launched, Arm & Hammer looked to provide quality, and the fact that it has now become an internationally recognized brand is proof that they stayed true to their brand promise. But the heritage continued with the development of new products to add to their line-up, from toothpaste to cat litter, from detergent to natural deodorant.
Pros
Cons

Aluminum-free.
No parabens.
Unscented and fresh versions available.
Products for both men and women.
Available at many large online and offline retailers.
Doesn't stain clothes.
Good for sensitive skin.

Some people have a negative skin reaction to baking soda.
Doesn't last as long as other natural deodorants.
Scent Options
Arm & Hammer currently offers five different natural deodorants, with two varieties for women and three other options for men:
The Unscented version is available for men and women.
The Fresh version is also available for both sexes.
The Clean version is only available in a men's version.
Check The Price
Ingredients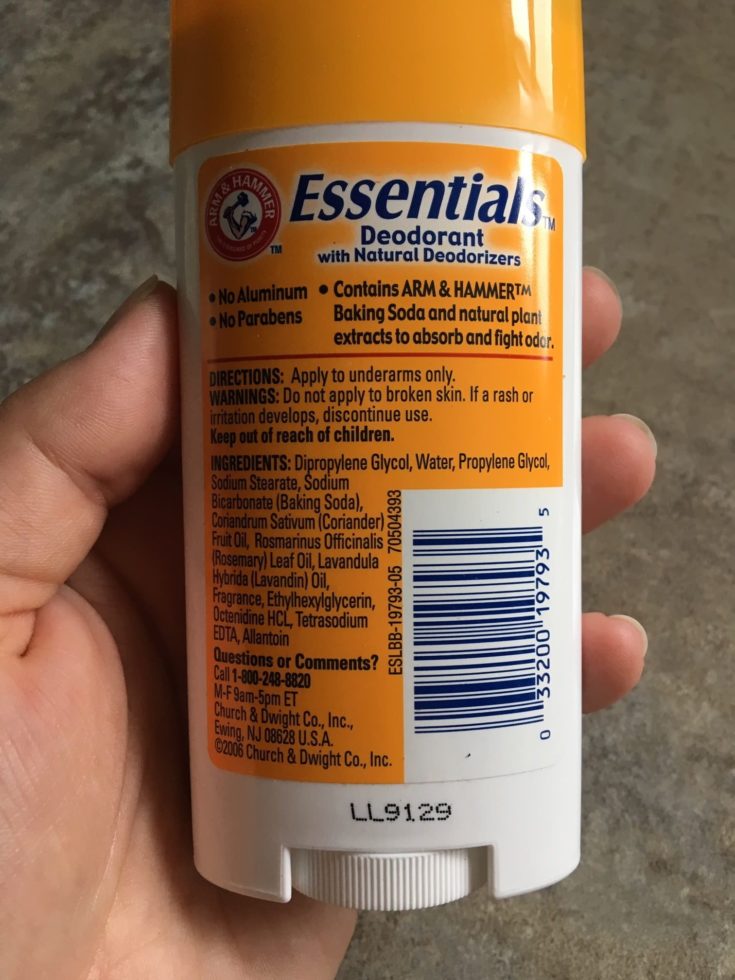 Talking about the ingredients in skincare products is of uttermost importance, because you never want your skin to come in contact with all sorts of questionable ingredients that could cause skin rashes, inflammation, irritation, or others.
Here is what you can expect to find in a stick of Arm & Hammer Essentials Fresh natural deodorant:
Dipropylene glycol (emollient) – Normally, this is under as a solvent in different types of products, but has found its way into the cosmetics industry, where manufacturers rely on it for fragrance.
Propylene glycol (emollient) – This is a synthetic type of organic alcohol, which absorbs water, and is widely used in the cosmetic and food industry. The FDA has recognized this product as being safe. In cosmetics, propylene glycol can restore skin suppleness, and it's used in many different products that range from deodorants to shampoos.
Sodium stearate (emollient) – This white powder is known for its lubricant properties, being used in the cosmetic industry to manufacture products that range from mascara to foundations. It is also an ingredient which can prevent emulsion of separating into different components.
Sodium bicarbonate (odor absorber) – You know sodium bicarbonate as baking soda, one of the leading ingredients of the deodorant world. This ingredient provides many different benefits, because it can naturally wick away moisture, acts as a mean to balance acid-bases in cosmetics, and it's also one of the most useful ingredients in oral care products. However, there are people who don't respond well to baking-soda based deodorant, so if you're one of them, you want to avoid products that contain this ingredient.
Coriander fruit oil (skin conditioner) – Coriander oil is known to improve the skin's appearance, keeping it healthy and clean. It can also combat against free radical damage, and it's rich in antioxidants.
Rosemary leaf oil (skin conditioner) – The fragrance emitted by rosemary oil is pleasant, and quite unique. It's a main ingredient in a lot of different cosmetic products, because it contains a pleasant-smelling compound called myrcene. It's also efficient in fighting acne, because it improves circulation.
Lavandin oil (skin conditioner) – Lavandin is a particular type of lavender, but with just as many cosmetic applications and benefits as the one you know and love. For a long time, lavandin oil was used to treat acne and other skin conditions, because it's very efficient at making scars go away.
Check The Price
Personal Experience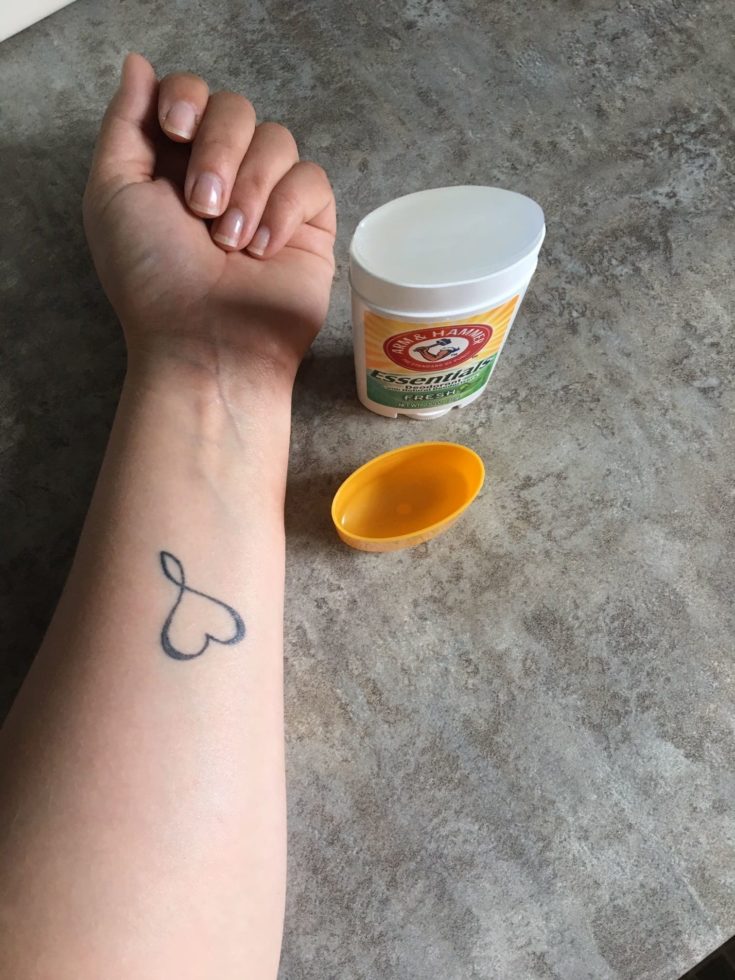 Let me start off by saying I'm usually skeptical about products being advertised as the world's greatest solutions to the problem at hand. During summer, I tend to sweat excessively, so my standards in terms of deodorant efficiency are very demanding.
Not only is it important for me to buy a deodorant that doesn't stain my clothes (even if I don't usually wear white shirts), but I also want a product that I don't have to reapply five times a day in order to still feel like I have a fresh scent in my armpits.
No Stains
I went into testing the Arm & Hammer Essential Fresh natural deodorant without high expectations, and I got a lot more than I bargained for. I loved the fact that the deodorant doesn't leave any stains on my clothes, which made this product's reputation grow considerably in my eyes.
Contains Baking Soda
I feel like I have to mention that I don't have sensitive skin. I mean, I bruise and scratch easily, but I don't normally get rashes or irritations from the products I use (and I used a lot of shady cosmetics before I understood the importance of natural and premium products).
So, when I got this product, I wasn't concerned with a potential skin reaction caused by the baking soda found inside the deodorant stick. However, if you have sensitive skin, this might be an ingredient to pay attention to as it can be slightly irritable.
As any responsible tester, I read my fair share of reviews from other customers (and by "fair share", I actually mean hundreds of them), and I noticed that baking soda can be a problem in deodorant, and this isn't just an Arm & Hammer problem.
There are many excellent natural deodorants out there which use baking soda in their composition, but some people just don't respond well. A little tip: if you have a rash that's caused by a natural deodorant with baking soda, have you tried shaving your armpits in the evening and then applying the deodorant the next morning? Your skin is naturally more sensitive when you shave, as you're literally scratching its surface and potentially cutting it, in which case baking soda is the least of your problems.
Scent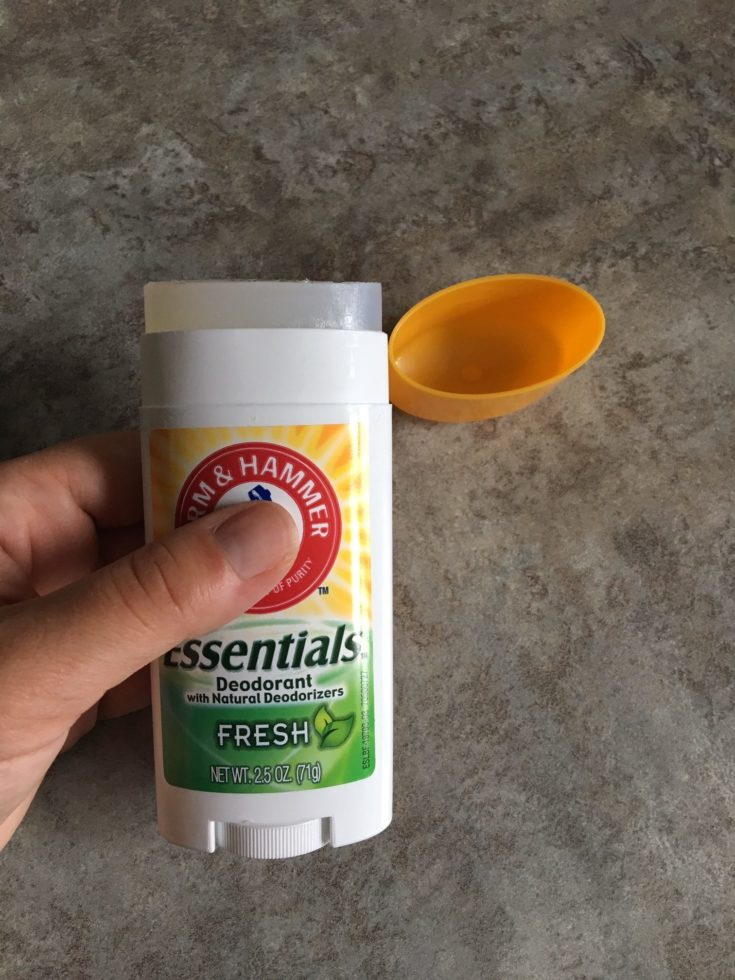 But let's get back to the overall impression this deodorant left for me. I'm not a fan of unscented deodorant, so I went with the Fresh version. While I have to admit that the deodorant has a nice scent to it, the fragrance is not very powerful and not very well defined. You can sense the lavandin oil a little bit, but it's mostly like a scent of freshly cut grass on a late summer night
Efficiency
As far as the freshness and efficiency of the deodorant itself, I feel like there could be room for improvement. During a hot summer day, I have to reapply the deodorant halfway through my day, but only if I find myself walking in the sun, running from here to there with stuff to do.
For a full eight hours of sitting at the desk and writing, the deodorant has proven to be super-efficient. Even when I do sweat, my clothes aren't imbued with that foul odor that we have all grown to hate.
Availability
The Arm & Hammer natural deodorant is not available for purchase directly on their website. Instead, the website redirects you to a list of online stores where you can find the product, also labeling the ones that have the deodorant in stock.
You can visit retailers such as Target, CVS Pharmacy, Jet, Walgreens, Amazon, and Walmart. There are also a bunch of retail stores where the deodorant is available for purchase, and by entering your location, you will be redirected to options nearby.
Check The Price
Customer's Opinions
Ingredients
People's opinions on the ingredient list of this Arm & Hammer deodorant are mostly positive, but there are a few complaints registered, particularly because of the baking soda that's included in the formula. Baking soda is one of the ingredients that are likely to cause a rash, so if you know you're sensitive to this particular ingredient, you might want to look for a different product.
On a positive note, people are very happy that the formula doesn't contain aluminum, which is an ingredient that is supposedly linked to skin cancer, despite the fact that there is no solid scientific evidence to support this claim.
Clothing Stains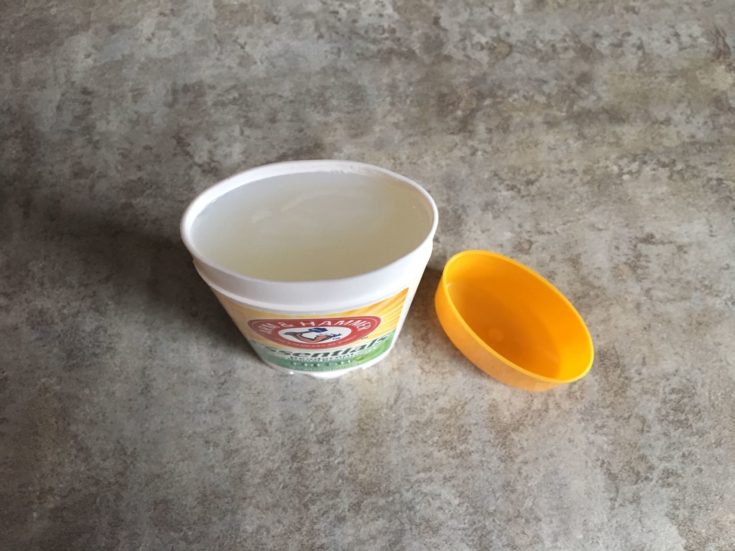 One of the major promises of Arm & Hammer natural deodorant is that it won't leave any yellow stains on the clothes. Customers can confirm that this is true, regardless of the number of hours spent wearing a single shirt. Some of the happiest customers are those who work out on a regular basis and would often end up ruining the armpits of their workout clothes because of chemically imbued deodorant.
Efficiency
One of the most important things when buying a deodorant is having the peace of mind that it will keep the skin fresh for as many hours as possible. Those who have bought and tested this natural deodorant claim that it does, indeed, stay fresh, regardless of whether they're wearing it on a regular day at the office or during an intense workout.
Skin Sensitivity
People who are most happy with buying this product are those who have a sensitive reaction to the aluminum in other deodorants, or those who generally have sensitive skin. Aside from a few cases of baking soda reactions, people's overall impression with how this deodorant acts when coming in contact with sensitive skin are positive.
Bottom Line
I want you to remember something, and this goes for all these natural deodorant reviews you're reading: remember that every person's skin is different. And this is not just some random cliché I use: consider the fact that even the best deodorants in the world are loved by many, but still despised by a few.
If you use a particular cosmetics product your entire life and are absolutely happy with it, would you stop using it because you've read someone's negative review? No, because what works for you might not work for other people. And natural deodorant isn't an exception to this rule.
Arm & Hammer truly has the potential to become one of the best natural deodorants out there, particularly in times when transitioning to natural cosmetics and skincare has become important. But if you're not sold on this one, check out our other reviews of aluminum free deodorant here.