DōTERRA Clary Calm
DoTERRA Clary Calm is a great product for those looking for a natural solution to skin problems, prefer organic oils, and have sensitivities to other products.
CHECK THE PRICE
Essential oils have great benefits all around, but women have specific issues men don't typically experience that essential oils can treat naturally. DōTERRA Clary Calm addresses these issues, using proprietary blends of scents and ingredients that soothe some of the monthly issues women experience. Paying attention to natural substances and the basic needs of the user, DōTERRA has managed to create a unique that's successful in easing feminine stress in multiple ways. This article will review the product and discuss the pros, cons, and other pertinent information as to how you can benefit from using it.
What is DōTERRA Clary Calm?
DōTERRA was founded by a group of dedicated professionals in both health care and business in 2008 with the mission of creating and sharing therapeutic grade essential oils. With a name that derives from the Latin for "gift of the earth", it's no wonder that the company sources herbs, flowers, and other natural plants to blend and form the various essential oils they offer.
In 2008, the company launched with twenty-five single oils and ten different blends, but they've expanded significantly since with more blends, including the Clary Calm monthly blend for women. There are plenty of excellent benefits related to DōTERRA Clary Calm, as well as some precautions to consider.
Pros
Contains natural and organic products
Touted as a solution for irregular cycles and menstrual cramps
Essential oils are great for skin and chemical-free
Cons
No scientific evidence to support the claims
Could be toxic to pets
If you're looking for a new way to treat PMS and related issues without taking medications, this might be the solution for you. Let's take a closer look at DōTERRA Clary Calm to see what it entails and what promises it makes.
What Benefits You'll Get from Clary Calm
Clary Calm is one of several essential oil blends offered by DōTERRA. This particular blend was created with the idea of relieving women's issues in mind. Some of the benefits you may achieve from using this particular blend include:
Soothing the cramps you suffer during your menstrual cycle
Regulating an irregular menstrual cycle
Restoring mood when it's affected by hormones through aromatherapy
Cooling your skin and body during hot flashes
Aside from this, some women have claimed even greater health benefits, including the shrinking of ovarian cysts. While none of this is scientifically proven, the greater consensus shows that the essential oil at least does what it claims.
Clary Calm's proprietary blend includes a number of ingredients to create a pleasant aroma as well as to treat a number of ailments related to women's troubles. While the amount of each is unknown, the complete list of ingredients is available so that you don't accidentally use something that will cause an allergic reaction.
CHECK THE PRICE
Clary sage flower – known as a stress reducer, antidepressant, natural antibacterial, and reducer of menstrual cramps
Bergamot peel – lowers anxiety, blood sugar, and fatty deposits in the liver while promoting good cholesterol; also aromatic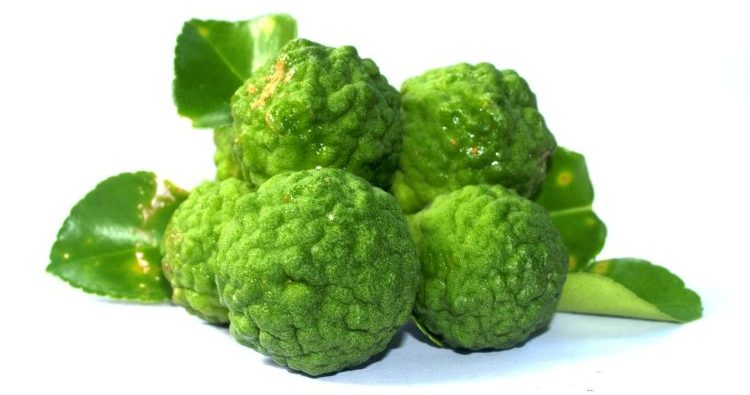 Fennel seed – reduces water retention, acne and breakouts, bloating, and indigestion; regulates blood pressure
Lavender – reduces stress, anxiety, restlessness, depression, insomnia, and inflammation
Palmarosa – prevents inflammation, helps cure dehydration, clears up acne and breakouts, and balances oil production in your skin
Geranium – balances anxiety and hormones; reduces acne and inflammation; promotes radiant skin
Vitex leaf and berry – has antifungal and anti-anxiety properties; assists with PMS symptoms, infertility, and menstrual cramps
Roman chamomile – alleviates anxiety, depression, allergies, symptoms of PMS, insomnia, and indigestion; boosts skin and heart health
Cedarwood – reduces inflammation, clears eczema, promotes hair growth, soothes dry scalp and arthritis pain, has natural antiseptic, diuretic, and sedative properties; and is a natural deodorizer
Carrot seed – works as a diuretic and natural gas reliever, reduces bloating, and can also be useful as an antiseptic and antioxidant
Ylang ylang – fights depression and other emotional issues; has properties as an antiseptic, antispasmodic, and sedative; promotes healthy endocrine, reproductive, digestive, and cardiovascular systems
As you can see, there are tons of benefits from the ingredients, many of which are related to feminine health and balance, making them perfect for an essential oil meant to aid with symptoms of cycling.
Like many essential oils, Clary Calm is touted to have a number of uses, and upon review, it seems that you have a high likelihood of achieving these results. You may find that you prefer one of the three ways it's suggested to use this product, depending on what ailments you have, especially as you cycle through the month.
DōTERRA Clary Calm can be used as a topical solution for healthy massage practices, as well as added to bath water for both aromatic and topical benefits. The recommendation is to apply just one or two drops to the affected area – typically the neck, forehead, chest (for aching breasts), abdomen (near the ovaries), limbs, and the bottom of the feet – and roll it into the skin with massage. You can repeat this every four to six hours as needed. In addition, you can plop a few drops in your bath water, or you can add it to your favorite lotion. If your skin is sensitive, you may want to try diffusing this essential oil before you apply it, preferably with something like coconut oil that has a similar consistency.
You can also use Clary Calm as a completely aromatic solution. There are several methods to make this work with the gentle scent, easing stress when you're in the area without you even thinking about it.
Put a few drops on a cotton ball and lodge the cotton ball into one of the slots on a vent in your car, so that when air blows, the scent surrounds you.
Get a diffuser (preferably a cold air diffuser) and use it to scent the air in your home.
Add it to a humidifier, or add a few drops to your air or furnace filter.
Place a drop in the palm of your hand when you're feeling anxious, and breathe in the aroma. This is a quick solution.
Mix some with water in a spray bottle and spritz on fabric surfaces around the house, such as couches, mattresses, and pillows.
If you have an unscented surface cleaner, you could add a few drops to spread the aroma through the house.

Add a few drops to your laundry so that the scent is in your clothing when you get dressed every day.
3. DōTERRA offers recommendations for ingesting Clary Calm essential oil. Prior to ingesting any essential oil, you should check with your doctor. However, once you are cleared to do so, there are several options for ingesting this one:
Use a vegetarian capsule to ingest the oil.
Add it to a recipe when baking or cooking, replacing some other herbal ingredient.
Add a few drops to something like applesauce, yogurt, or other creamy food that can be flavored with external herbs and ingredients.
Add to smoothies, teas, milk, and drinkables where flavoring of some kind is welcome.
One thing to keep in mind is that deciding if an aroma is pleasant is a personal decision, and not everyone will agree on whether or not they like the way Clary Calm smells. The company describes the scent as floral, herbal, and coniferous, which many find to be a very satisfying mix. Some people complain that it's overwhelming, while others love it. With the ingredients in the solution, the scent should be very aromatically pleasing to the vast majority of users, but if you are extremely sensitive to certain types of scents, you may want to consider that prior to using any essential oils, since most of them are pretty potent.
For those who are sensitive but still want to try it, DōTERRA recommends skipping the dot placed behind the ear, on the temple, or on your palms and, instead, using it directly on the abdomen to clear up cramps and on the bottom of your feet to help with other menstrual symptoms.
Something to keep in mind is that DōTERRA Clary Calm, along with many of the essential oils offered by the company, are Certified Pure Therapeutic Grade (CPTG), a rating created to guarantee that the product is free of germs, heavy metals, and other contaminants you don't want to put in your body, including fillers and synthetic ingredients. This also means you are more likely to get ingredients grown under the best conditions of harvesting and distilling. Testing of the product includes gas chromatography, microbial testing, testing for heavy metals, isotropic analysis, and much more to assure that the product you buy is pure.
As with most essential oils, you should keep it away from your eyes and out of reach of children. While the aromatherapy won't hurt a child, you don't want to risk your child ingesting a large quantity, since the effects are unknown. The beauty of essential oil is that it's easy and quick to apply in any of its uses, and whether you need Clary Calm for your menstrual cycle or all month long, you have the option of using it simply to remain calm and emotionally balanced.
CHECK THE PRICE
Clary Calm DōTERRA Reviews
There are always skeptics when it comes to essential oils and claims made by the companies who offer them. Some of the most common complaints are that there is no resulting relief of cramps, headaches, and other PMS symptoms. A few are unhappy with the smell, and there are even a few complaints about the bottle itself and leakage. However, the vast majority of reviews are positive, touting the truth of the claims. Some customers say that the difference in pain and cramps is so vast they refuse to live without this essential oil blend.
If you're a staunch skeptic of essential oils, this might not be for you. Most true skeptics of a product won't achieve the results desired. However, with most women who have tested out the oil having a good result, it definitely seems to have the right effect. Body chemistry can change the way the essential oil works for you, and it may take more or less in order to see results. It can also take more than one application for some people in order to notice a difference, so you shouldn't get frustrated right away.
Some people who didn't experience much relief physically still enjoyed the scent and felt that it achieved results in keeping their moods more level and consistent, where they would normally have experienced severe mood swings based on hormonal imbalance that affected their emotions. This could be of benefit for a number of purposes if you suffer from hormonal imbalance any time of the year.
DōTERRA Clary Calm can be purchased retail or wholesale, directly from the company or through other retailers, especially large online retailers like Amazon. It's typically sold in a 10mL bottle, which can last several months depending on how much you use it based on the severity of your symptoms.
Clary Calm is just one of several essential oil options offered by DōTERRA, including a single ingredient version with just the Clary sage that some people prefer.
Conclusion
When it comes to DōTERRA Clary Calm essential oil for women, it seems to have positive effects as claimed. This particular essential oil is best used by women who:
Aren't overly sensitive to smell, causing the strong, potent aroma of an essential oil (especially one with so many ingredients blended) to add to the feeling of emotional imbalance
Have a positive perspective and/or open mind about the use of essential oils and the ingredients used in them
Suffer from symptoms of a menstrual cycle that can interrupt their usual schedule and keep them from a normal, happy life
Don't want to use traditional, chemical solutions to help reduce pain, inflammation, and other effects of PMS
Have spoken to a doctor about the use of essential oils for ingestion, topical use, and aromatic diffusion
Overall, as long as you aren't looking for miracles, DōTERRA Clary Calm is a great solution to assist with knocking out the worst of monthly cycle symptoms, and giving it a try won't cause you any harm. The worst case scenario is that either you don't like the scent or that it doesn't help as much as you wanted and can still be used as an anti-anxiety aromatherapy tool.
Did you find this review helpful? If you did, or if you have something to add about the product, please comment and share below.
CHECK THE PRICE