This company, the second I am reviewing for BetterMindBodySoul.com, is another top dog in the world of essential oils. Starting their mission in 2008, doTERRA is rather young compared to other essential oil companies. Yet they have quickly found their way on to the shelves of extract lovers all over the world. What are doTERRA essential oils? Like you, there was a time I didn't know of the brand or what essential oils could do for me.
If you are new to essential oils, doTERRA offers a product that could help you introduce yourself slowly. It's the Beginner's Trio, and it comes with three standard scents, lavender, lemon, and peppermint. The company is located in Pleasant Grove, Utah, in the United States, and the first line of doTERRA essential oils came out on April 25, 2008, with 25 singles and 10 blends.
Best doTERRA Essential Oils Comparison
What's Different About doTERRA Essential Oils?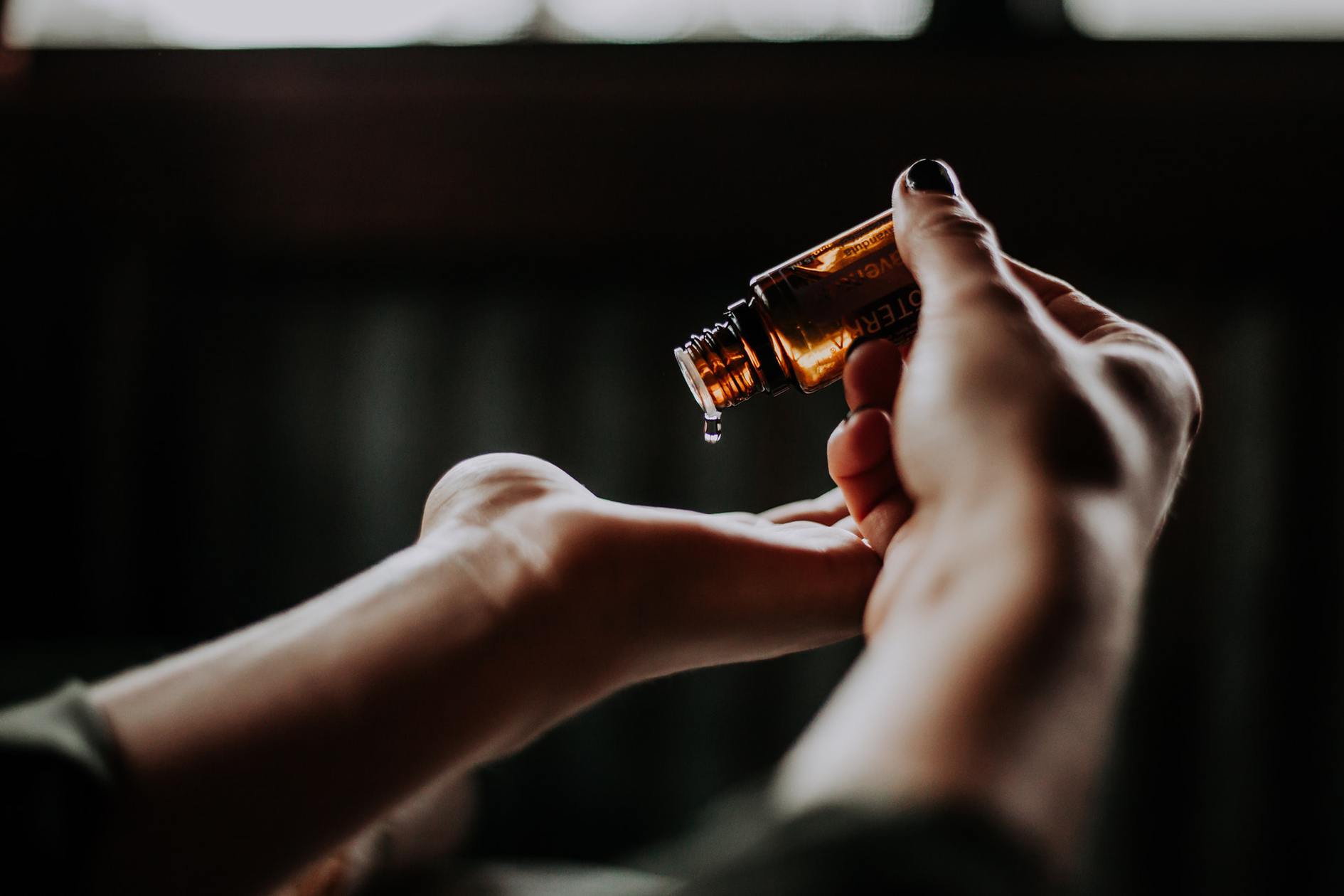 When they came onto the scene, they were dedicated to not only supply essential oils to the people of the world, they were primarily concerned with the quality and grade of the product they would distribute. Only the purest essential oils would do, and that was fine for doTERRA because they want families to feel safe using their oils in their homes.
The way they sell their oils is also unique. Instead of just selling them in stores, representatives, which they call "wellness advocates," use a direct selling model. It enables distributors to work with customers closely and avoid the mass marketing model.
​Their Standard
As with other essential oil creators, doTERRA has set an expected standard of product, production, packaging, and distribution and is tested to make sure they are meeting these qualifications.
​Sourcing
This is another important area of the process to doTERRA. They realize that you will probably sleep when you inhale their products with your diffuser. Besides testing, they are highly concerned with the farms from where they obtain their materials for distilling. They are proud to boast a team that includes botanists, chemists, and wellness practitioners.
As for the plants used to create their oils, doTERRA insists upon healthy botanical environments, harvesting practices that are careful, and produce that will create the most potent oils available.
​CPTG Certified Pure Therapeutic Grade®
Purity is important to doTERRA, as it should be to you. Essential oils are used topically, inhaled, and sometimes consumed, so it is important to make sure your oils are free of adulterants that could be toxic like heavy metals. So these creators set up a testing system for themselves that they call CPTG Certified Pure Therapeutic Grade®. Oils that make it through will have any harmful contaminants, toxins, fillers, or fake materials revealed.
After that, doTERRA tops themselves by conducting more tests on potency, consistency, and quality to make sure their products last a long time.
​How Do They Make Them?
There are two basic methods, which I will cover quickly below. If you would like to read a more detailed description of how essential oils are extracted, check out our essential oils guide here.
Distillation
When the farmers who grew the flowers and foliage used by doTERRA send it their way, they commonly use steam distillation as a way to extract the essential oils from the likes of chamomile flowers. In short, the steam from boiling water moves through the host plant and then moves through a cooler/condenser that is designed specifically for this process. At the end of it, the essential oil of that substance is separated from the water.
Expression
Otherwise known as "cold pressed", this method doesn't require any heat, hence the name. Mechanical pressure presses the oil from citrus hosts like lemons, limes, and oranges.
The Process
The most important thing about the way doTERRA extracts their oils is that they note how delicate of a process it is. Many factors go into this including pressure, temperature, time, and the way the plants are harvested.  All of these steps are unique and different for each type of plant that comes through their doors because they know that if it's done incorrectly, the oil could be destroyed, or the scent could.
What doTERRA does is assign their artisans only a few plants to work on so that they are focused and become experts for those select extracts.
Product Testing
After the produce is pressed or distilled into oils, it then begins the testing that makes up the CPTG. There are three rounds of tests in all, and each of the following is conducted for every batch at some point in the triad of tests: organoleptic, microbial, gas chromatography, mass spectrometry, Fourier Transform, Infrared spectroscopy, chirality, isotopic, and heavy metal.
These tests are unique, and once a batch makes it through each and every one of them, then it's ready to be packaged and sold to the public.
Top 24 doTERRA Essential Oils Reviews
This company has so many singles and blends we picked our favorites and checked out the reviews for you. They are listed alphabetically so take a gander at doTERRA's version of your favorite scents.
​Singles
​Copaiba
A newer product on their list, copaiba oil contains cannabinoids but not the kind you think. While THC is the stuff in cannabis that makes us high, and CBD is the oil from the hemp plant that aids patients suffering from neurological issues, pain, and much more, BCP or caryophyllene is a cannabinoid found in this bottle sold by doTERRA.
BCP is great for cellular function and could have a profound effect on your immunity. It possesses powerful antioxidants and promotes circulatory health. Studies have shown that it aids in dental health. Other benefits are liver, neurological, cardiovascular, and liver support.
What People Are Saying
From the reviews I've read, users like this but be wary of your supplier since some have come diluted and not as pure.
---
Frankincense
If you are Catholic and go to church you will recognize this scent. The truth is, the benefits from this oil aren't only spiritual. Your immunity will get a great boost, it promotes oral health, works as an astringent, a scar reducer, stress reliever, and is age defying.
The source of this oil is from the frankincense or olibanum trees- otherwise known as Boswellia carteri. It is extracted from the resin or gum of the tree. It is used in incense burners for hundreds of years. It has been used for several religious ceremonies in both Anglo-Saxon civilizations and Egyptian rituals.
What People Are Saying
They love the product but find it pricey. Also, as with this oil and all others you read after, verify that your supplier is reputable so you don't get a product that has been diluted or tampered with.
---
​Lavender
This essential oil is arguably the most popular scent of any out there. Not only does it smell heavenly, but it can also be used to heal burns and scrapes, it will repel insects and rodents, and it will help you ease anxiety with just a few whiffs. Personally, it's my favorite oil and has been using it regularly since it was first introduced to me.
It aids with motion sickness, nose bleeds, eczema, and can moisturize chapped lips or skin. It helps relieve cold sores and can add a wonderful flavor to your lemonade. Of course, before consuming any oils, be sure to consult a healthcare professional. This is an oil that can be used for so many things, it was smart of doTERRA to include it in their sample packet because once a person is exposed to it, they are hooked.
What People Are Saying
This is a go-to oil for most users of essentials. If it's pure, it is fantastic.
---
​Lemon
We know a great many benefits of the lemon itself from weight loss to promoting hydration, so it only makes sense that the purest oils extracted from these fruits filled with vitamin C would have a great many benefits too. Lemon essential oil will help you ease stress, combat asthma, bring down your fever, and boost your immune system.
As for around the house, there is nothing as refreshing as a house just leaned with a lemon scent. When you create cleansers with your lemon essential oil, you will find cleaning things like the dishes and clothing refreshing. Butchers sometimes use cleaners made with lemon essential oil, so you know it's effective. You can also use it diluted in a carrier substance as a parfum.
What People Are Saying
They love this oil. If bought from a reputable distributor, it is amazing.
---
​Melaleuca
Also known as tea tree oil, this popular scent is distilled from Australian native Melaleuca Alternifolia. It has long been used for its antibacterial properties. Some are used topically for acne, lice, athlete's foot, insect bites, and nail fungus. It is also a good ingredient for homemade cleaners.
It is also antifungal and antiviral and has been used by the indigenous tribes of Australia for centuries.
What People Are Saying
They like the product but some feel they can buy a less expensive version and get the same effect.
---
​Wild orange
If you are feeling low, then this oil could help. It is known, by the people who use it, as a mood booster. Not only that, it can help you ease those muscle aches, be used in a homemade cleaning solution, applied topically on the stomach to relieve digestion issues, relieves inflammation, and can boost your immunity.
This oil is sensitive to the sun so be aware of that if you plan on applying it before heading out of the house.
What People Are Saying
Fantastic product.
---
Peppermint
Not only for chewing gum and toothpaste, this essential oil is another that can be used for a  myriad of issues. It can help with muscle and joint pain,
aids with allergies, sinus issues
, headaches, reduces fevers,
promotes the growth of new hair
, and suppresses your appetite.
It works as an anti-inflammatory, can kill germs, and gets rid of that foul halitosis. Diluted peppermint oil behind the ears to aid folks feeling nauseous from their chemotherapy treatments. It can aid with respiratory issues, promote oral health, and can combat acne
What People Are Saying
The best peppermint oil on the market but beware of dilutions through second party distributors.
​Blends
​Balance
When opening this bottle, you will smell a woody scent that evokes a warmth throughout the room. The idea behind this is to promote mental balance and relaxation. This blend is a mixture of Spruce, Ho Wood, Frankincense, Blue Tansy, and Blue Chamomile. These pure volatile compounds are blended with a fractionated coconut oil that is ready to apply topically.
Some ideas for massage points are the hands, feet, wrists, and neck. It is also a great oil for diffusing when you find yourself in stressful situations.
What People Are Saying
Some purchasers say they feel it works but doesn't care for the scent. Others say they love the scent but don't think it works well. Still, the majority of consumers love it so it gets five stars.
---
​Breathe
If you suffer from respiratory issues, this blend is designed for you. Containing Laurel Leaf, Peppermint, Eucalyptus, Melaleuca, Lemon, Cardamom, Ravintsara, and Ravensara, this mixture can help clear air passages and making breathing easier.
It is recommended you diffuse or put a few drops on your palms and breathe it in. You can also massage it into your chest for ease of congestion.
What People Are Saying
Consumers who have respiratory issues love this product.
---
​Clary Calm
Women and their menstrual cycle are the focus of this popular blend. It helps ease emotions and offer a cooling effect on the skin. It is a mixture of Clary Sage, Lavender, Bergamot, Roman Chamomile, Cedarwood, Ylang Ylang, Geranium, Fennel, Carrot Seed, Palmarosa, and Vitex.
They suggest applying this topically after dilution on the abdomen for the full effect. You can also diffuse it in your bedroom for a calming effect.
What People Are Saying
There are mixed reviews about this product. Some say it's a go-to for cramps, and another says it helped dissolve her ovarian cysts. Others say that it didn't work as well for bloating as they would have liked.
---
​DDR Prime
Also known as a Cellular Complex this blend supports cellular health. It combines Clove, Thyme, Frankincense, Lemongrass, Summer Savory, Niaouli, and Wild Orange to create a product with powerful antioxidant and antiviral properties.
It is suggested you add a few drops to your tea, water, or citrus drink or apply topically after diluting in a proper carrier oil.
What People Are Saying
Some people love this product, and one woman claims her autistic son began to speak colors after using it. Another reviewer says her son become hyper and aggressive after consumption, and another said his son got a rash. When consuming foreign products, it's always best to consult a medical professional first.
---
​Deep Blue
This blend is an entire line of doTERRA products from lotions to roll-ons. Created for clients to enhance their massage experience, this mixture of Wintergreen, Camphor, Peppermint, Ylang Ylang, Helichrysum, Blue Tansy, Blue Chamomile, and Osmanthus was designed to soothe aching muscles and promote relaxation.
This blend works well when massaged into the hands, feet, and lower back after sitting too long or working out too hard.
What People Are Saying
While there are a few consumers who were unhappy about the cost, the majority of users loved this product and use it regularly.
---
​Digestzen
This blend is perfect for heartburn, gas, indigestion, and upset stomach. Reviews from regular users say that it's their go-to at the first sign of discomfort. It also helps with acid reflux and can be applied topically when you are cramping or bloating and want to find relief. Some folks put a drop into some water and drink it for the full effect. Of course, we here at Better Mind Body Soul do not recommend anyone ingest anything before consulting a healthcare professional.
What People Are Saying.
Consumers swear by this product to aid in their digestion.
---
​Immortelle
All of us want to maintain our youthful glow. Humans have been battling aging since the first anti-aging potion was created. Unlike potions, which are used by charlatans, this blend holds oils that have been proven to help the skin keep its youthful glow. It includes Frankincense, Hawaiian Sandalwood, Lavender, Myrrh Gum, Helichrysum, and Rose.
The company suggests, for best results, to apply it to the face and neck and continue to do so on facial areas you want to see results. Also, apply to acne breakouts and use in homemade moisturizers so you can apply it before bed and when you wake up.
What People Are Saying
Some purchasers feel this product has made a difference in their appearance while others feel it hasn't done anything at all. One reviewer reported a burning sensation near the eyes, but we feel that you should never put anything that close to your eyes. If you are concerned with skin sensitivities, do a spot test or speak to a professional.
---
Intune
If you think you have ADHD or someone in your family seems to be unable to focus, this blend can help you stay on task. Blending Sandalwood, Frankincense, Lime, Patchouli, Ylang Ylang, and Roman Chamomile, doTERRA has a product that can help you maintain your eye on the target.
This works great when applied the temples or back of the neck when you need to focus. It offers clarity.
What People Are Saying
Many reviewers feel this product has helped with their focus or their children's attention span. There are also a select few who didn't seem much of a change but the positive reviews outnumber the negative.
---
​On Guard
This name reminds me of what duelers say after pulling out their swords. It's an appropriate name when you consider how it functions. Supporting our immune system, this blend helps protect us from and threats that come our way via the environment during seasonal changes.
You can use it as a cleaner for your home to kill bacteria or in your favorite homemade hand cleanser.
What People Are Saying
People who use this regularly swear by it. The reviews are overwhelmingly positive.
---
​Passion
If you are feeling bored or lethargic, this blend should help you feel excited all over again. It is a combination of Fractionated Coconut Oil, Cardamom Seed, Cinnamon Bark, Ginger Rhizome, Clove Bud, Sandalwood Wood, Jasmine Flower Absolute, Vanilla Bean Absolute, and Damiana Leaf. It has a warm spicy scent.
Diffusion is the best way to use this blend.
What People Are Saying
This blend is a perfect blend of sweet and spice. Some love the strong Jasmine flower scent while another found it overpowering.
---
​Past Tense
The name of this blend gives its goal away. Are you feeling tense? Let's put that in the past. When you apply this mixture of Wintergreen, Lavender, Peppermint, Frankincense, Cilantro, Marjoram, Roman Chamomile, Basil, and Rosemary, you get an herbal minty sense in your olfactory organs as well as a relaxing feeling all around.
You can massage it onto the shoulders or neck to ease muscles, and you can put a drop or two on your wrists to calm emotions.
What People Are Saying
There are mixed reviews for this product. Some say it eases their tension and headaches while others say it smells nice but didn't have a great effect on them.
---
​Purify
Clean air is important, which is why doTERRA created this blend. The combination of Lemon, Lime, and Pine clean the air by pulling bad odors out and replacing it with freshness. The additions of Siberian and Austrian Firs creates protection.
Diffusion is a great way to utilize this mixture. It can also be diluted in water for a good cleaning agent on kitchen countertops.
What People Are Saying
It seems that consumers love this product for homemade house cleaners and as an addition for clean smelling laundry
---
​Slim & Sassy
The intention of this blend is to help stave off hunger and boost our metabolism. The creators mixed Grapefruit, Lemon, Peppermint, Ginger, and Cinnamon. When you use this along with a sensible diet and exercise regimen, the pounds should start coming off.
It is suggested by doTERRA to add this blend to your water or tea before you exercise or meals to control your appetite. Of course, always consult a dietary or health professional before eating or drinking anything.
What People Are Saying
There are mixed reviews on this product as well. Some say the oils don't work as well as the tablets. It is also said to have a strong smell and taste.
---
​Serenity
Also known as the "restful blend," this group of essential oils created by this company has one purpose; to calm you down and promote healthy sleep. It's a combination of Cedarwood, Ho Wood, and Vetiver, which eases a busy mind and calms the senses. You can put a few drops into your hands and breathe it in or use it in a diffuser when you sleep.
What People Are Saying
This is a popular product for this company, and consumers love it. There are few complaints about pricing, but the quality is great.
---
​TriEase
These supplements were created using Lemon-Peel, Lavender Flower, and Peppermint Plant to fight seasonal allergies the holistic way. Some users start with this product without having ever used any essential oils.
It is suggested to take 1-2 per day as needed. There is a caution on their site that children, pregnant or nursing women should ask their doctor before consuming.
What People Are Saying
There are consumers who saw the difference right away. They also report that the aftertaste was pleasant, while others claimed that it made them burp a lot.
---
Whisper
When they created this blend, they wanted a scent that worked well with every woman's personal chemistry. It has its own scents of musk, spice, warmth, and sweetness, but when applied to an individual, the combination of Patchouli, Hawaiian Sandalwood, and Jasmine, among others, is meant to accentuate your own personal scent.
Apply to the same points you would a perfume to create your own personalized fragrance.
What People Are Saying
There are some consumers that swear by this and others who simply do not like the smell. One reviewer says it smells like Patchouli but that oil is listed as one of the contents so I don't understand why they would be so surprised.
---
​Zendocrine
This blend is intended to help you rid your body of toxins. It's a mixture of Rosemary, Cilantro, and Juniper Berry and is used to help promote a healthy liver and kidneys. It rids your systems of free radicals and any bad substances that might be floating around.
You can add a couple drops to 4 ounces of water, tea, or citrus drink. It is also recommended to diffuse it and massage it. Only apply it topically when diluted well with a carrier substance like doTERRA Fractionated Coconut Oil.
What People Are Saying
Detoxing is a controversial subject, to begin with. That said, the users of this oil who felt the difference are happy to give it a great review. There are a few reviewers who didn't see the difference and some said the smell didn't agree with them.
In Short
After reading all the different reviews on these products, I have come to the conclusion that singles from doTERRA are pure and worth the money spent on them. As for their blends, the result depends on the blend and what you are looking for. I suggest doing more research on each individual contents of the blends before jumping in.
For the most part, consumers love doTERRA and their salespeople adore selling this product.
​One Last Thing
I think it's worth noting that doTERRA has their own foundation called Healing Hands. Their goal is to have an impact on the world particularly the impoverished people of the earth. With partners, they have come to the aid of mudslide victims in California. They also donated money to the nonprofit organization Days for Girls, which helps women regain their dignity and take charge of their health.
To Conclude
Whether you are a new user of essential oils or a veteran looking for a reputable supplier, doTERRA should be put on your list of "oil producers to try." The singles they offer can be enjoyed by anyone who is interested in experimenting with scents, how to blend them, and even dabble in making their own products like bath salts or soy candles, which you can see in this video.
If you aren't interested in making your own blends, as you can see from our list, doTERRA makes one that will meet your needs.
I won't lie to you, these products aren't cheap, but the purity reputation doTERRA warrants the expense. Some of the less expensive oils are not 100% essence and could have fillers in them. Of course, it all comes down to personal choice, and our goal is to simply put the facts in front of you so that you can make an educated decision.
Please leave a comment and share this article if you found it helpful.