When it comes to purchasing our essential oils, we want to make sure the company we purchase them from is not only selling the purest of products but also that their products are sourced from reputable farms and tested thoroughly.
Who do you buy your essential oils from? Maybe you haven't purchased any oils yet and are conducting the research you need in order to make an educated decision. Let's face it, these oils are an investment, not just financially but personally. Our oils are there to aid us with its physical and mental benefits as well as clean our homes and make our rooms smell fantastic. It's important we get the best quality for our money.
Today, I'd like to compare two of the top essential oil companies that most users swear by when they make their decisions on which oils to buy.
​doTERRA and Young Living Comparison
​doTERRA

​​Young Living

PROS

Pure oils

High standards

Great reputation

Amazing charitable partnerships

Pure oils

High standards

Great reputation

Amazing charitable partnerships

CONS

A selling model that doesn't work for everyone

Can be pricey




LEARN MORE
​doTERRA
I've decided to do this alphabetically so we will be discussing doTERRA first. They first became a company in 2008 with the idea of making therapeutic-grade essential oils available to the world. These founders were a concerned group of people in mixed professional fields from business to health-care. First, they needed a name, and they looked to the root of all the Romance Languages, Latin.
Combining syllables that mean "Gift of the Earth," the group could now start on their real mission, which was to establish specific quality products they feel the world hasn't seen along with a distribution network that reaches every corner of the globe. The reason they felt all of this was so important is that they believed and had experienced the amazing benefits of essential oils can bring to a person's life.
To achieve this goal, they knew they couldn't do it alone so they created a team that consists of people that share their vision and dedication. In the last ten years, their team has developed and grown, but they still hold on to their mission: "to provide essential oils that appeal to everyone…[and] can be used safely."
If you are unfamiliar with essential oils, you should know that they are pure concentrated volatile compounds, and if they are not used correctly or diluted properly with a carrier oil, they can cause irritations or untoward reactions.
How They Sell
They use what is called a "direct selling model", which has been used by other companies in the past and will be used again in the future. If you don't know what direct selling model is, to simply put, it's when the company (doTERRA) acquires people just like you and me to demonstrate and sell their product directly to customers.
For those of you out there that are around my age, you might remember Tupperware or Mary Kay. My aunt sold cosmetics from a direct selling model , and I have had friends who have sold things like chocolate with this model. I remember when my mom went to Tupperware parties and brought home her goodies.
So this selling model is nothing new and might be because it works. With a selling method like this as opposed to opening stores or trying to get your products on the shelves of other existing brick and mortar establishments, it offers individuals a chance to create a living wage selling the items that they believe in. Some people sell it part time just so they can make extra money while promoting a lifestyle they believe in.
Today, they have more than 2 million direct sales people, which they refer to as Wellness Advocates.
*You might also like: DOTERRRA VS EDENS GARDEN ESSENTIAL OILS: DIFFERENCES WORTH NOTING
What About The Oils?
As for their product, doTERRA started out with twenty-five single oils and ten blends, which are combinations of oils the company created to help their consumer with anything from cleaning their floors to relaxing their mind. Today, those numbers have grown, and they have added products that focus on nutrition, Spa treatments, and others that promote healthy living.
Still, their oils are created to a standard they created as a company, which I will explain.
Growers
They pride themselves on only obtaining harvests from the top growers in the world. They source from farmers in more than forty nations to create over one hundred essential oils to sell and use, as well as make their blends.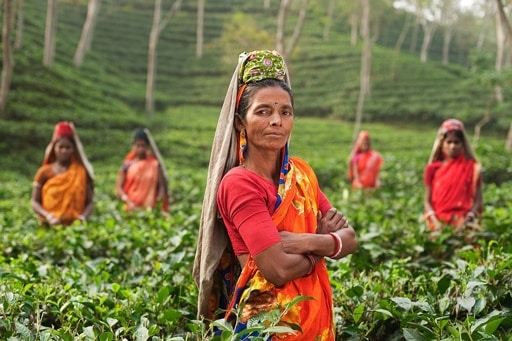 Doing this allows them to obtain lavender from farmers who grow it in the best conditions. Of course, this applies to all the plants and flowers they use in their oils. Frankincense is only made from the dried sap of a tree native to Oman, Yemen, and the horn of Africa. Sure, farmers in other parts of the word could try to grow them, but there is a reason why certain foliage grows in some areas and not in others. Because that's the way nature intended it.
Distillers
After the product is harvested, it is then sent to a distillery because steam distillation is one of the two ways essential oils are extracted from their host plants. The other way is cold pressing, which is used only for citrus oils. All other oils like lavender, frankincense, ylang-ylang, sandalwood, and others are extracted via steam distillation.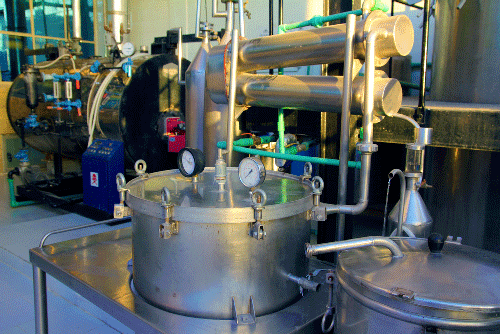 In short, steam moves through the host plant carrying the oils as steam through a tube, where they are cooled and collected. This process is delicate and if not done correctly, the volatile compounds, which are the essential oils, can be damaged or compromised.
The Difference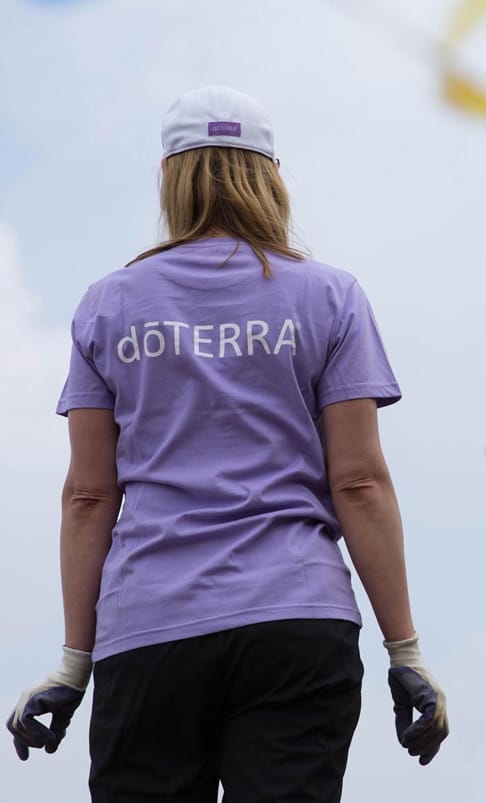 This company feels that their growing and extracting processes are top of the line, which I nor you have no way of knowing. But, what we do know is, if their practices weren't on the up and up, people wouldn't be such big fans of their products. You don't need to read any reviews to know how dedicated people are to these products. Their growth is representative of that fact.
From their farmers to their scientists, they are dedicated to providing the best product to their customers. On top of all that, doTERRA is a company focused on making this world a better place for everyone. With their Healing Hands Foundation and other humanitarian efforts including putting an end to sex-trafficking, doTERRA is a company that cares.
What Are People Saying?
According to the Better Business Bureau website, which gave them four and a half stars from twenty-six reviews, this company has its ups and downs. After reading the reviews given, I found that there were more complaints about the business model than there was about the oil. Even the bad reviews raved about their purity.
That said, they got an A+ rating from the BBB, which is the highest grade you can get.
Young Living
This is another powerhouse in the world of essential oils. Young Living was started by Gary Young, who recently passed away. Their history goes much further back in time than our previous company. Starting in 1993, Gary and Mary Young began to first farm organic herbs and then distill them into essential oils. Gary was already a devotee of the volatile compounds and knew the power they possessed.
He was not always happy with the quality he found and set out to make it better. Mary was already familiar with the direct selling method, another thing they have in common with doTERRA. This combination seemed to work because only one year later, Young Living was established as a company.
The couple acquired more farmland in Idaho and Utah and growing host plants like peppermint, clary sage, and lavender. Over time, Young Living has grown to become the largest essential oil distillery in North America. On top of that, their equipment and techniques are also at the top of technological advancements.
How They Sell
They use the same model as doTERRA. In fact, we can say that they used it first. But, that doesn't mean anything other than it works for this type of product. Someone did it before Young Living as either of them aren't the first to use the model.
What About Their Oils?
I personally have several Young Living oils, and I can vouch for their purity. I used the lemon I obtained from Better Mind Body Soul to review and put a few drops on a plain sheet of white paper. I read that if, when the drops dry, there is a visible ring, then it isn't a pure oil.
I put the paper aside and forgot about it because I'm a writer with a short attention span and a horrible memory. The next day, I picked up the piece of paper and wondered why there was a clean sheet of copy paper in my work area. Then I remembered the test and put the paper up to the light. There was no ring at all, and it was as if the paper had never been altered. I put it back in the drawer of my copy machine and walked away knowing, these oils are pure.
Sourcing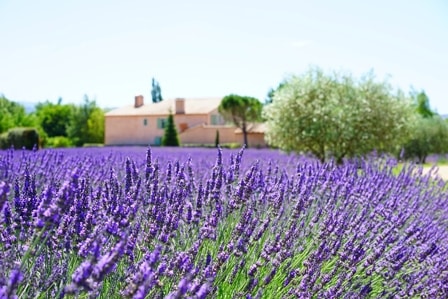 Young Living oils are created from plants, flowers, fruits, seeds, and stems that come directly from their own farms and farms in which they have developed a long-standing partnership. Some of their oils are obtained from other sources. No matter what, all the products created and distributed by Young Living are put through their Seed To Seal Certification.
What Is That?
This is a system of standards they have put into place for their sources, the science they used to create and test the product, and the partnerships they establish. They only employ top scientists in the field as well as obtain third-party testing for their products from laboratories that are top of the line with stellar scientists. From the moment the plant is placed as a seed in the ground until they seal that little dark bottle, Young Living is paying attention.
The Difference
Young Living pretty much has the same ideologies as doTERRA. They are dedicated to making sure the oils they ship out with their label on them are pure and top of the line in every way. They believe that through the benefits of oils, aromatherapy, and implementing nature into your life, we can all become healthy and happy human beings.
Also similar to their rival in this text, Young Living is a company that gives back. They have their own foundation named after the company that is dedicated to global education and making a difference in the communities they share. So it seems that in terms of ideology and business model, both don't have that much difference.
What Are People Saying?
Unfortunately, the BBB has taken away its accreditation of Young Living. I read the reason and it seems that the BBB is accusing Young Living of making health claims about their oils that are unsubstantiated. Young Living replied that they are substantiated health claims and in turn refused to associate with the BBB anymore.
That said, the rating they had before this little spat with the BBB, was an A. After reading the positive, negative, and neutral reviews on the BBB website I found that the negative comments were about customer service or the way they sell the oils. The oils are raved about.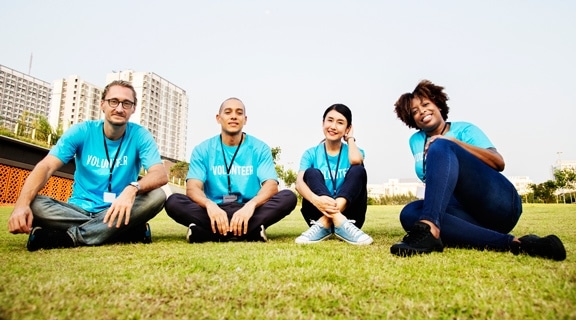 As for the medicinal benefits that seem to have BBB up in arms, I can only comment that I found diffusing their frankincense when I am writing helps me focus, and when I use a blend of peppermint and lavender on my feet, it helps me relax. Their Thieves brand cleaning products and hand foaming soap work great too. This is why I gave them a higher rating on my chart.
Also, it should be noted that even though the BBB claims the health benefit claims aren't proven, the reviews on their site are from people claiming that using Young Living essential oils have helped them live a better life. They have also taken the time to answer every review on the BBB website personally.
​Conclusion
The only difference between the two companies, from my point of view, is that one was started fifteen years prior to the other. Both boast about purity in their product and set standards for themselves when it comes to quality. They know that extracting essences is a delicate and expensive process, but it is worth doing for a pure product. If you found this review helpful, leave us a comment or share this article with your friends.
*You might also like: Melaleuca Essential Oils Vs Young Living: Which Is The Best Choice?