Whether you are a new consumer of essences or a long time user looking for a new supplier, it is within this page where you will find all that you need to know about this brand and the items they offer. I have my share of experience of the best Young Living oils available, both the singles and blends, which I will share with you below. That said, I am happy to have tested these oils and give you a take on the popular ones on the list below.
To start with, this company is revered by serious aromatherapy advocates. If you are dabbling in the world of essences like I was long ago, then you may also try to see how they stand up compared to other top brands.
Best Young Living Essential Oils Comparison
About The Company
The founder of this company, Gary Young, who recently passed on, was a leader in the globalized essential oil movement towards healing. In fact, most of his consumers, coworkers, and users of extracts consider him "the" leader in the industry. After spending most of his adult life researching the benefits, the practices, and the history of aromatherapy, his place on the top was well earned.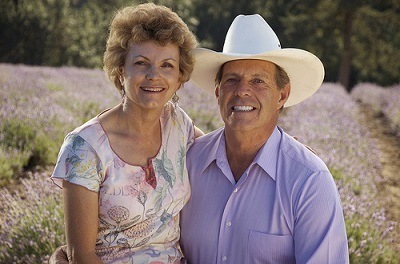 With his wife, Young and the folks at his company have been pulling the extracts out of plants since the early 1990s. Their ultimate promise to their loyal consumers is that their products will lead you on a tour of your senses, and on this quest, you will find that your body and mind are renewed and rejuvenated.
Reputation
The reviews about this company are primarily positive. With the personal interviews I made with aromatherapy advocates, I had nothing but great feedback about the purity of the extracts sold by this organization.
You can go to directly to their website if you become a regular user and receive membership discounts. But, that type of thing has nothing to do with how good they are, which is the object of this review.
​What Sets Them Apart
The self-imposed process that this manufacturer follows, which they call Seed To Seal, is all about sourcing the top harvest from the most reputable farms around the world. Due to this strict standard that they set for themselves, you will always know where your product is coming from. This is important to folks who use these items regularly because they want to know they are getting what they paid for. Evidence of this commitment is in the practice of not selling scents that aren't in season.
​ Proof of Purity
Seed-to-Seal Certified
All the offerings from Young Living are sworn to be pure and void of any fillers. To make sure of this, they are particular about where they source the materials used to create their merchandise. The farms they deal with are required to be in the same mindset, placing importance on things like being sensitive to the local community and not disturbing any ecosystems.
The list of tests they conduct from the moment the plant is a seed until that seal is closed on the bottle of jasmine, or any other scent they sell, are numerous and quite extensive. Before a harvest is used by Young Living, the farm is required to score high in each of the following categories: Authentication, Agricultural Practices, Harvesting & Collection, Extraction & Distillation Practices, Testing, Traceability, and Storage & Bottling.
Third-party Approval
This phase also includes five checkpoints, namely: Establishing Relationships, Seed to Seal Specifications, Binding Agreements, Stringent Testing, and Ongoing Audits. During this portion of Seed to Seal, Young Living works with SCS Global Services, a third-party testing company who conducts their own examinations to ensure pure extracts.
Top-Notch Facility
Based in Spanish Fork, Utah, Young Living boasts a top of the line facility in which they use to create these scents. Yet, they don't just test their own product and proclaim to the world that they are pure. They also send their extracts to over a dozen outside testing facilities that are considered top labs in the industry.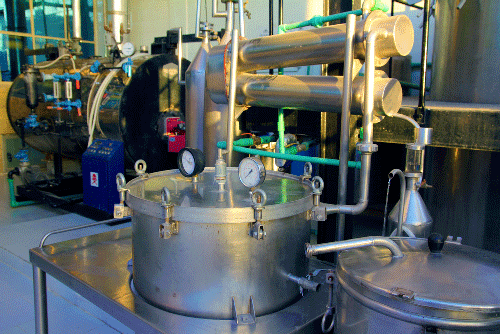 After reading their list of tests and purity assurances, I found that one thing inherently important to this highly trusted manufacturer and that is- the inclusion of science in their production process. The labs that conduct their third-party testing boast employing scientists that are top of their field. When it comes to the labs they have in-house, the equipment is the best available and the employees highly trained.
Packaging
Dark bottles are imperative for this type of product because they are required to be kept in a cool dark place so they will last as long as they can, but that still depends on the type of oil. When they are shipped to you, they come in a cardboard box like anything else. But inside, you will find either cardboard tubes that look like a container for a small rolled up photo or poster. Together, you will find your dark bottles with sealed plastic caps.
When it comes to the specific product we are highlighting below, the bottles come in a box set in an indented insert. Some folks have said their bottles were not full upon arrival but as far as I'm concerned, there are only a few reports of that and nothing is foolproof. As long as you purchased it on a trusted distributor, then you're alright.
Return Policy
The way they handle returns depends on what kind of customer you are. They have a standard policy, which would apply to me and possibly anyone out there reading this that is new to this lifestyle.
Unopened within 30 days: Full refund of purchase price via the payment method used minus shipping charges.
Opened within 30 days: Credit minus shipping charges.
All product after 90 days: Credit to account for the purchase price minus shipping charges and 10% handling fee. The credit is evaluated depending on how much of the product is in the bottle upon return.
All returns paid for in cash will be given a credit.
A list of return policies for Rewards Programs and Distributors can be found at their website.
Top Young Living Essential Oils Reviews
​For Essential Oil Singles
There are almost 100 singles available for purchase. They are the pure extracts from the seeds, rinds, flowers, or fruits of different plants around the world. They have some of these scents included in their collections and kits, where they often recommend for beginners in order to get a taste or sniff of what they have to offer.
Aromatherapy fans around the world probably have once in their lives used one of the oils here. These particular bottles include aromas that even a beginner would feel comfortable with since they are familiar to most people. Below, I have listed the most popular singles and blends they have, but if you would like to read an extensive list of scents that includes their benefits and risks take a look at our guide here.
​ Young Living Cedarwood
Warm and inviting, the Cedrus atlantica plant is the host of this lovely scent. When you smell it, one should feel rejuvenated. It will work well with homemade beauty aids due to its ability to give a silky smooth look to one's skin and hair.
When used on the skin, it is important to note that it reacts to sunlight. Thus, you should refrain from basking in the sun for a duration of 12 hours from the time of its application. Also, there is no need to dilute so you can directly apply it to your skin.
Young Living recommends using 2-4 drops for skin application and to only diffuse 3 times a day for 1 hour.
What People Are Saying?
While most consumers are happy with this product, there are a few who say that it doesn't have the scent they were expecting.
---
Young Living Copaiba
With a woodsy scent, this single is created from the Brazilian Copaifera reticulata, a large evergreen tree. It is sweet in a unique way and has a great deal of beta-caryophyllene. It should give anyone diffusing this scent a sincere sense of relaxation.
It can help aid in your skincare if diluted correctly. A nice carrier oil to use with this would be sweet almond because it barely has a scent, and you can enjoy the copaiba.
Two to 4 drops of the oil is recommended for topical use, and when diffusing, you can use it up to an hour or so, thrice a day.
What People Are Saying?
For the most part, consumers seem to be completely satisfied with this product. There are a few who didn't think it lived up to the hype but not enough to bring it down.
---
Young Living Frankincense
If you have scars, this biblical perfume is the answer you are looking for. It has the ability to strengthen your gums, muscles, and blood vessels. Besides all that, this fixative will relieve stress when inhaled and diminish stretch marks when applied topically. It can also help with high blood pressure. There aren't any side effects, and it is safe to use when diluted properly.
When storing this oil, it should be somewhere far from any heat source as it is flammable. Also, it is not necessary to dilute the oil unless you intend to use it on a more sensitive part of your body.
The company recommends 2-4 drops for topical use. Diffusing the oil should be done 3 times per day, not longer than an hour.
What People Are Saying
Everyone loves this oil! This is one of the products I own from Young Living and can vouch for its purity and effectiveness.
---
Young Living Lavender
This scent has a wonderful ability to relieve stress. It helps boost your immunity, relieve pain, and heal burns. On top of all that, this aroma will repel bugs and other household pests. Now, folks who have diabetes, pregnant, or breastfeeding should avoid using this oil.
If you have sensitive skin, make sure to dilute it well. I should mention that I have used lavender on my skin undiluted without any problems. But with most singles on this list, two to four drops should be enough to use on your skin.
What People Are Saying?
This is one of the many oils that everyone seems to be addicted to. I am a fan of lavender essential oils and the oil on this brand is no exception. I can attest to its purity and all around wonderful benefits.
---
Young Living Lemon Vitality
Between scar reduction, stress relief, asthma treatment, fever reduction, sleep regulation, hair strengthening, and aiding with weight loss, this product is a good one to have on your shelf.  For the unacquainted, Young Living has a line of dietary essential oils, and this one falls into that category. Bottles that have the word "vitality" on it would typically mean that it's for consumption or can be taken orally.
For this particular product, the company says to dilute 1-2 drops in a vegetarian gel capsule. But if you're like me, it's best to experiment and add these to your marinades or salads.
What Are People Saying?
Only issues associated with this product are the distributors. But other than that, it is a delightful oil on its own, and it tastes amazing
---
Young Living Peppermint Vitality
Another "vitality" version of this oil which means that it is for consumption. Peppermint can ease pains in your muscles and joints, help with sinus issues, give you an energy boost, repel insects, reduce a fever, help you grow some hair, and treat viral outbreaks.
To support digestion, Young Living recommends consuming this in a gel capsule with 1-2 drops of the oil. However, this can also be added when you're baking and even on your pre-workout shakes to feel energized.
What Are People Saying?
Those who did try and add it in their meals enjoyed its refreshing flavor. But then again, some folks have experienced heartburn and allergic reactions.
---
Young Living Rose Oil
It's not too hard to recognize this scent if you've ever put your face on a bouquet of roses. No matter when the first or last time you smelled fresh roses, you can smell it now as you read these words and the scent sure is heavenly.
Imagine having a bottle of this rich scent available whenever you want, that's exactly what you got here from this brand. The scent can be used to invoke a soothing atmosphere. Furthermore, you can put it on your skin for a young fresh look.
What People Are Saying?
This is an expensive purchase but goes a long way, and consumers who do buy it love it.
---
Young Living Tea Tree
This is another essential oil that is great for skin care, and that includes fighting acne. It helps with hair loss and is good for ear infections. Tea Tree oil can speed up the healing process. It works well as an expectorant, an antiseptic, a stimulant, and an antiviral agent.
It is particularly strong so it is important to use it with caution. Spot test before applying and dilute it well. Do not diffuse it if you have pets or let them anywhere near it as it can be toxic to them. Children should also avoid using Tea Tree.
For this oil, the company recommends diffusing it to only 30 minutes and not more than 3 times daily.
What People Are Saying?
The complaints are mostly on the authenticity of the product they purchased. Though, overall this has been proven to be popular with the masses who are into essential oils.
---
For Essential Oil Blends
Young Living has created a wide array of essential oil mixtures to meet your specific needs. Each of the items listed below is a combination you can use to relieve stress, ease the pain, or just enjoy life and be happy.
Young Living Breathe Again Roll-On
Using extracts like Peppermint, Myrtle, Copaiba, and four types of eucalyptus, this mix of scents are combined and then put into a roll-on applicator, which you can use to rub on the affected area to ease muscle pains or fatigue. You can conveniently roll this in your neck, back, chest and inner wrist. It is suggested to apply it before getting into the shower.
Unlike others on this list, this is one of those blends that's purely intended for topical use.
What People Are Saying?
A lot of consumers who use this product rave about its benefits. The only complaints I've come across is that the roller doesn't work sometimes. One consumer reported that it irritated their child's skin.
---
Young Living Christmas Spirit
This combination of Orange, Cinnamon Bark, and Spruce create a merry feeling. It gives you that feeling when you're with your family during the holiday season. The scent has a bit of spiciness and sweetness that also brings a sense of peace to its users due to the familiar scent.
You can diffuse or add this to a carrier oil for body scent use during the holidays. You can get creative and learn to make candles to give your friends and coworkers as a token of your affection. The possibilities are endless.
What People Are Saying?
Some reported that the smell is like your typical, plain cinnamon and that you have to use more in the diffuser to achieve the desired intensity of aroma. But for the most part, people are crazy about this scent.
---
Young Living Dragon Time
If you are a Game Of Thrones fan like I am, then the name alone should intrigue you. Combining Fennel, Clary Sage, Marjoram, Lavender, Blue Yarrow, and Jasmine, this company has created a blend that is not only calming but stabilizing. Diffuse it and let the sweet floral scents fill your room like an aromatic creature flapping its powerful leathered wings.
With this oil, it is advised to only diffuse to at least 30 minutes, thrice a day.
What People Are Saying?
As popular as this product is, it didn't appeal to some of our users. Some voiced that they don't understand the smell at all. Others pointed out that they didn't reap its intended purpose, but this was probably unique to them.
---
Young Living Joy
This is a combination of the following: Bergamot, ylang-ylang, geranium, lemon, Coriandrum sativum seed (coriander), mandarin, jasmine, Roman chamomile, palmarosa, and rose. When you take your first whiff, you get a warm feeling. Advocates for this blend like to mix it with a good carrier substance for massaging muscles. Their claim is that this mixture was created to inspire feelings of romance and ignite a desire for closeness.
It is suggested for topical and aromatic use. It should be applied over the heart topically, and you can diffuse this or simply use as a perfume. The company says it doesn't require dilution, and it is safe for children older than two years. But it should be avoided as a topical on skin that will be exposed directly to the sunlight or other UV rays.
What People Are Saying?
A number of users reported that the oil has an overpowering smell that almost repulsed them. But most mentioned that it suits them just fine and that those who reported otherwise might've purchased an inauthentic one.
---
Young Living PanAway
I have a friend who loves this union of scents, saying it works wonderfully for her muscle aches. She says it "feels like it gets deep into the tissue."  The ingredients in this are Wintergreen, Helichrysum, Clove, and Peppermint. When applied to the skin, you will feel a cooling effect intended to reach your muscles. It is suggested to dilute this with any carrier oils.
Keep this product away from children and only use it externally. Avoid getting it into your eyes or any mucous membranes like your mouth or nose. Pregnant and nursing women should consult a healthcare professional before using it, as well as anyone taking medication. Do not apply to children under the age of six.
What People Are Saying?
While most loved the smell and can attest to its benefit, some users experienced no pain relief at all. Some are even weirded out by its smell.
---
Young Living Purification
If you are looking to give your home a refreshing scent, then this is the scent to use. This is a blend made of citronella, lemongrass, rosemary, melaleuca, lavandin, and myrtle. When diffused, all unwanted odors are eliminated, and mosquitoes hate it. Instead of using chemical insect repellents, dilute and dab some on your pulse areas. You can put some on a cotton ball and let it diffuse naturally as well. It smells better too with mixtures of lavender, rosemary, and lemon
If you have overly sensitive skin, then beware and do not use on children under the age of two.
What People Are Saying?
For the most part, many vouched for this oil's effectiveness and same can be said to its scent. However, some downright hate the smell and not able to tolerate it.
---
Young Living Stress Away
This is a wonderful mix of scents, and I often find myself opening the bottle to take a quick sniff. I use it in my diffuser and loved the way my rooms smell. I also apply it, undiluted, to my temples when I was feeling anxious and found it helped.
The company website suggests shaking it well before using and to apply topically to the wrists or back of the neck. Diffuse only for one hour at a time and no more than three times a day. It is a combination of Copaiba resin, Lime rind, Cedarwood Bark, Vanilla absolute, Ocotea leaf, and Lavender flower.
What People Are Saying?
This blend has lots of love all over it from its users. Likewise, a few of them just isn't a fan of it after their first use and prefers scents like lavender and peppermint to ease their anxiety.
---
Young Living Thieves
The name comes from a story in which the creators found via research about four bandits who would rob plague victims while using cloves, rosemary, and other extracts for protection. They claim this product offers support to our immune system and overall good health. They use this harmony of scents for an entire product line that ranges from house cleaners to mouthwash.
When diffusing this, only do it for a short time, less than thirty minutes. If you have sensitive skin, you should spot check first. If you are pregnant, nursing, or have a medical condition, speak to your doctor before using.
What People Are Saying?
This particular blend is lauded by both first-time users and the fans. But it can't be helped that oftentimes complaints, like it's not working as intended, arises since its benefits can vary in people.
---
What Can I Use Them For?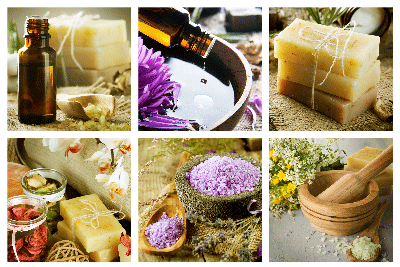 As you stated above, each essential oil bottle created has its own intended purpose. Depending on the use or effect you are looking for, it can be used in a diffuser, as a topical with a carrier substance, or ingested in your food or water. Of course, you must thoroughly research each extract you plan to use and the benefits/hazards when using them before you inhale, consume, or put on your skin.
For example, a topical application should be diluted in a carrier oil like a jojoba or avocado before putting it on your skin. The standard is 2 drops of essence to 1 tsp of carrier substance. It's always good to conduct thorough research of the extracts you want to use before using them.
​ Who Should Use This?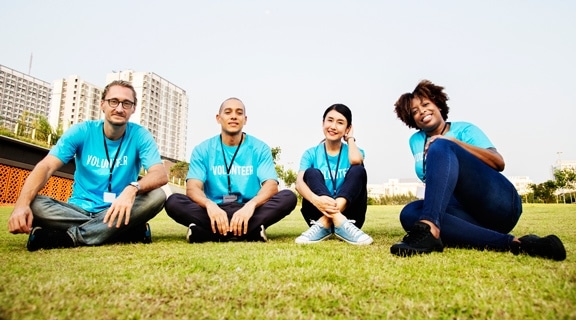 Any of the items on this list would be wonderful for anyone who has never used aromatherapy or those who are veterans of it. But aside from the benefits each oil carries, choosing to use this brand's products can also be true for the following reasons:
The company has a long been in the business since 1993
The products are truly tested for its purity
It passed through third-party testing
It offers a unique assortment of blends with a superb performance
It has countless positive feedback for its effectiveness from its users
​Value & Cost
I won't lie to you, these are not cheap, but what you get when you order is high in quality. I have used other brands in the past and when I opened the bottles I received I could instantly tell the difference in aroma. So you will spend some money, but you will be getting a superior product.
As for the quantity, I realize that 5ml doesn't sound like much. As I pointed out earlier in the piece, that is the equivalent of 250 drops. When you consider how many drops it takes to get the full impact of the scent and depending on the method, this is a lot of product.
Let's take a look at my cotton ball that bears frankincense for a moment. It only took one drip of product for me to enjoy this scent through natural diffusion for longer than an hour. This is some thick oil, and it can go a long way due to its excellent standards on production.
What Are People Raving About These Oils?
It seems that folks are big fans of this brand and their vast collection of aromatherapy essences. They feel the options and offerings are flexible and easy for beginners to use. Not only can people who are unfamiliar with extracts and their uses get a great value with this product, but fans of the brand will also be happy with this purchase as well. Some consumers found their order came with leaking bottles and/or empty altogether. They might also seem strong for sensitive skins and noses so they can't be used every day.
PROS
Easy to use.
Comes in a great box.
Offers a lot of variety.
Can share with friends/family.
CONS
Can be unsafe for some people.
The product has leaked during shipping.
Bottles are kind of small.
​My Thoughts
For now, I only own Young Living oils, which were gifted to me, and I have to admit, I will be purchasing more when I am in need. Personally, I can vouch for the excellent packaging when ordering single or blended bottles, which are secured in cardboard tubes to ensure no breakage during transport. As for the fragrances I own, they are powerful- each and every one of them.
I am sitting here writing this piece with some Frankincense on a cotton ball nearby because focusing has always been a problem for me, and this is one of its many attributes, and I have to say, it's been helping. The bottom line is, through my own sense of smell, I can vouch for the intense aroma when each bottle is opened. They are pure.
*You might also like: PIPING ROCK ESSENTIAL OILS REVIEW: WHAT DO THEY OFFER?
To Conclude
Any of these products is a nice place to start for anyone who plans on incorporating extracts into their daily/weekly/monthly routine. Young Living's popular and diverse selections of singles can be married for your own original creations. Their blends can entice you and make a good use for their intended purpose. Also, the regular user will find any of these options a great investment.