Are you an essential oil fan who is interested in starting your own side business selling your favorite scents and volatile compounds? Well, then it's a good thing you found your way here because we are digging in deep and take a closer look at Young Living's membership program. After researching some Young Living distributor reviews, we have the information you need to decide if a Young Living membership is right for you.
Young Living Membership
This is a program that not only has its own set of benefits, but it's also a chance for a fan of essential oils and aromatherapy to spread the word to others about all the wonderful ways these extracts can help in everyday life. Not only that, this membership provides an opportunity for fans of Young Living oils and aromatherapy to achieve financial independence.
When you are a member, there are guidelines and requirements, which we will cover in a moment. Still, for the most part, this membership is a marketing and selling program created by Young Living to pass their message- and their products- on to the world.
Features & Benefits
Let's get into the nitty gritty of it. First, we will cover what membership means and then we will go over what is expected of you. We are going to break this down in a way that will help you decide whether or not this program is right for you.
A Bit About Young Living
This aromatherapy giant has the largest essential oil operation in the North American continent. D. Gary Young and his wife Mary were already advocates of aromatherapy and the benefits that come along with the practice, so they decided they would start their own essential oil business and make quality products available for everyone.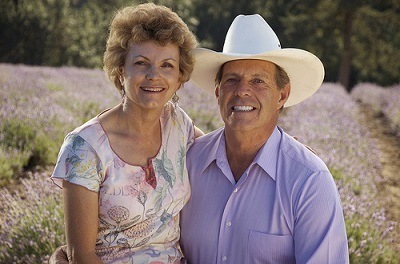 When it comes to this type of business, the Youngs were pioneers in the industry, starting their company in 1993, which gives them a few decades of experience over some of their major competitors. Fortunately, Gary knew about the growing, harvesting, and creation of essential oils and Mary had knowledge of how the direct-selling industry works, which is what we are talking about today.
What Is Direct Selling?
This type of sales model has been around for a long time. This is how this structure works. The company sells their product to distributors or members, who then sell it to their customers. Members have an opportunity to make money while the company profits from the sales as well.
Some consider this sales method a multi-level marketing, which is controversial, but it is a legitimate and legal sales model when it stops there.
Where the lines start to get a little blurry is when recruits stop selling the product and are expected to recruit more people to sell the product, which resembles the sales model Young Living uses.
Benefits
When you become a Young Living member, this is what you can expect from the company.
Competitive Compensation
There are many levels that you can achieve, which is why it is called multi-level marketing. They have it all mapped out as to where you begin by creating a foundation and continues to explain how your journey as a member will pay in percentages.
Wholesale Pricing
When you are a member, you purchase products at 24% off the retail price. Members also have access to private sales and promotions
Essential Rewards
This is a way to earn points for a program that offers discounted shipping, more exclusive bonuses, and more reward points.
Exclusive Rewards Points
These points increase every month you are a member of the Rewards Program. This perk can earn enough points for free products.
Exclusive Loyalty Gifts
These gifts are only available to members of the Essential Rewards program. This kicks in when you continuously order product. An example of the gifts in this program, you get a 5-ml bottle of Peppermint Vitality™ after ordering for three consecutive months. After 6 months of ordering in a row, the gift is a 5ml bottle of Thieves® Vitality™, and if you order product for 12 months in a row, you get a bottle of Loyalty, which is an essential oil blend created by D. Gary Young only available as a gift with this program.
How Do You Become A Distributor/Member?
You have to go through the following steps to start this program.
The Agreement
What you agree to when you sign up for this is probably the most important part of all of this. Signing contracts are not something to take lightly so I will go over each point one by one.
Part 1 – Essential Rewards Benefits
On the agreement, this is where they state the benefits you get for becoming an Essential Rewards member.
Part 2 – Member Information
In this section, you list your basic information like name, address, phone number, and a member number you are given when you first apply.
Part 3 – Select Product
Next, you see a grid where you list the items you plan on purchasing for your first order. This system isn't the kind that waits for you to get orders and then you send it to them. With this program, you are required to make a purchase of a 50 PV minimum.
What Is A PV?
You will find, the more you get into this Young Living program, that there are terms exclusive to this system. Here are a few that we can explain for you.
PV – Personal Volume: Your personal orders and any other orders you place for your customers.
OGV – Organization Group Volume: The sum of your PV points and any PV points earned by people in your network.
PGV – Personal Group Volume: This applies to the people who made it up to the higher levels of the system. It's another total of their PV and the PV of those in their network, excluding those who have reached the Silver level. As a beginner, you don't need to be concerned with this one just yet.
ER – Essential Rewards: We discussed this above.
Part 4 – Payment Method
This is where you give them your credit card number to place this order and the recurring monthly order this agreement is signing you up for.
Part 5 – Order Processing Day
In this section, you choose a day between the first and the twenty-fifth of the month to reorder the oils and products you selected in Section 3. If you want to change the products of your order or the date it is placed, you can do that by calling Young Living's Member Services or by logging into the Virtual Office we spoke about earlier.
Part 6 – Agreement
This is where you sign, agreeing to all the terms in the contract. Those terms include the following.
Monthly ordering
Reduced shipping
Loyalty gifts
Product availability
Price changes
Cancellations and returns
Of course, this only touches on the agreement. We highly recommend that, if you are planning on becoming a member, that you read the agreement carefully before signing.
Reviews
This review is different from the ones we've done so far because the others were about an actual tangible product, but this is about a service and an opportunity to create a business or side job for yourself. Still, what people say about it is important to know because we all want to know what other people have to say about anything we have to put that much dedication toward.
From what I can tell, the responses are mixed. There are people out there who have reported to loving this opportunity, and they feel that this distributor option has been the best thing that ever happened to them. Not only are they getting great deals on the products they would have bought otherwise, they can also spread the word about aromatherapy to the friends and family.
Still, as with anything, there are people who don't think this system is wonderful. One seller reported that the starter kits she ordered were obsolete once she received them, and it took forever to receive her orders. Some reports claim that they ended up spending more money than they sold, but many more report to being happy with what they are earning.
To Conclude
With any business, it's all that you put into it, and I don't see why the distributor opportunities with Young Living are any different. To sell products, you have to work for it just like anything else, and this system has a good deal of workers who are happy to sell Young Living products and receive their rewards and their money.
But also remember, with any business, you are taking a risk and there are never guarantees that it will work out. So make sure you know exactly what you are getting yourself into before you jump in. If you can't afford that order every month, wait until you can, or get out there and sell those essential oils.