Piping Rock Essential Oils
Piping Rock offers a wide array of essential oils, blends, and aromatherapy accessories that will enhance your life. It doesn't end there. They were founded on vitamins and supplements and have grown into a holistic and natural powerhouse. The starter kit is a perfect gift!
Check The Price
It seems every time I turn around a new essential oil company is popping up. The thing is, these companies may be new to me, but when it comes to the world of aromatherapy and holistic approaches to health, they have been around for quite some time. Today we are going to look at Piping Rock Essential OIls and some of the reviews people have given on their products.
Who Is Piping Rock?
As it turns out, this natural company has been around since 2011, although their story says it all began 40 years earlier with Arthur Rudolph, who had a passion for helping people reach optimal health. Their founder started with supplements and that love soon passed down to his son Scott Rudolph, who serves as their CEO.
Pros
Cons

Offer a lot of singles and blends
Also sells aromatherapy accessories
Has a large selection of holistic healthcare products
Offers pet products as well

Very little information on their testing process
What Is Their Promise?
Piping Rock, as a whole, ensures their customers that they manufacture products that are superior in quality at a price that won't break the bank. Yet, they say this in reference to their vitamins, because supplements are what they were founded on. We can only assume the same principles apply to their line of essential oils.
Since they began in the early 1970s, this company has focused on locating the finest natural suppliers the world has to offer. They promise to only partner with suppliers that hold the same ethical standards as their own for purity and top quality. When it comes to supplements they make all their own in-house. But what about their essential oils?
There isn't much on their website explaining that process, but it seems they take making vitamins seriously. All of their products are tested in their own laboratory, which they say has cutting-edge equipment used by nutritionists and scientists focused on ensuring everything that passes through is pure.
All facilities this company controls is GMP-certified, which means Good Manufacturing Practice. This certification is issued by the Internal Society for Pharmaceutical Engineering (ISPE). To earn one the laboratory being used must meet standards consistently.
Testing
If you follow this blog regularly then you know the type of testing most essential oils go through before making it to your home. The most common one is Gas chromatography-mass spectrometry (GC-MS), which can tell the test taker what compounds are present and if there are any adulterants added.
Many essential oil companies put their product through this testing and then have it tested by a third party. Piping Rock doesn't say anywhere on their site that this type of testing is completed on their oils, but they do have a general statement about testing and all their products. They guarantee quality assurance.
Starter Kit
Even those of us who are daily practitioners of aromatherapy like a good start-up kit once in a while, especially when we are trying out a producer. Piping Rock offers two starter kits, this one includes six blends, which is attractive to both novice essential oil users as well as seasoned veterans. When you order this, you get one 15 ml bottle of each of the following.
Check The Price
Balance
This blend mixes the powers of Geranium, Sweet Orange, Patchouli, Clary Sage, and Ylang Ylang to create an aroma that helps the inhaler feel centered. The mix of these five individual scents creates a perfume that is Earthy and sweet yet strong. Creators want you to feel grounded, positive, and equality with body and mind.
Energy
When blending Grapefruit, Juniper Berry, Bergamot, Sweet Orange, Tangerine, and Geranium the designers at Piping Rock were hoping that one whiff will give your energy levels a serious boost.
Described and Earthy, spicy, and strong, I would be this blend will have robust citrus tones. This fragrance should also help you focus and stay alert when your mental energy is on the downturn.
Mental Clarity
Here we have a unique blend of essential oils that are designed to calm your mind while energizing you mentally keeping you alert. Designers mixed Basil, Cardamom, Rosemary, Peppermint, Geranium, Bergamot, Lemon, Ylang Ylang Extra, Jasmine Absolute, and Roman Chamomile. This creates a fragrance that gives off sweet and herbaceous scents with notes of florals.
Calming

A popular blend from this company the mixture of scents in that small bottle was put there to help you relax and give the user an overall soothing feeling. When using it you should experience positive emotions and thoughts. Some fans of this blend like to use it while meditating.
Essential oils used to create this scent include Sweet Orange, Tangerine, Ylang Ylang Extra, Patchouli Light, and Chamomile Blue. The aroma isn't strong or weak but a mid-range fragrance of herbs, sweetness, and citrus notes.
*You might also like: Our reviews of DŌTERRA Clary Calm here.
Purify
Sometimes the world weighs us down. This combination of Myrtle, Clove, Eucalyptus, Lemon, Lemongrass, Rosemary, and Cinnamon Bark was created to fight negativity and lift our mood. It also clears the mind giving the user mental clarity. The scent is also mid-range that sways toward the spicy side with hints of citrus and sweetness.
4 Thrive
Created in homage to the tale of thieves in the Dark Ages of Europe who blended four essential oils to ward off the plague when robbing the sick, dead, and dying. As the name implies, there are four oils in this blend, which are Lemon, Clove, Eucalyptus, and Rosemary. When you open the bottle expect a strong Earthy scent with a lot of spice and a little licorice.
Other Products
Piping Rock is quite large when you begin to look at all the products they sell. In general, everything is there because they feel it will bring the user good health. But it's rather overwhelming when you want to break it down. Their categories page looks like the index of a textbook, which isn't a bad thing. It shows that hey are thorough.
Check The Price
Vitamins
If supplements are your thing then check out the list of options on their site. They offer everything from the type of vitamins people take every day like Can cinnamon supplements, which are sometimes used by diabetics to lower their blood sugar. While browsing their site you'll find amino acids, calcium, CoQ10, nutrients for eyes, joint support, memory, and much more.
You can find vitamins that appeal to men and women, probiotics, and even melatonin if you are having trouble sleeping.
Personal Products
We all want to look good and it seems that this company has a plethora of products to get us there including skin care creams, beauty products, collagen, and items that help with weight management.
Nuts and Tea
This is a first for me. While other essential oil companies have sold supplements, I have never seen any of them actually sell food. Nuts they offer include almonds, cashews, peanuts, and pistachios. Piping Rock also sells pumpkin and sunflower seeds, edamame, sesame sticks, peas, and much more.
Herbal teas are only the beginning in this category. They also offer hibiscus, green, and oolong, which are popular.
Pet Products
You and the other humans in your household aren't the only ones who can benefit from the health products Piping Rock has to offer. You dogs and cats can learn to relax with a natural chewable. They have other products for Fido that help with allergies, digestive health, fleas, ticks and heart health.
It seems, when it comes to health, there isn't much Piping Rock doesn't offer.
How They Sell
This company offers their customers choices. They offer direct-to-customer selling as well as multi-level options.
Rewards Program
Piping Rock offers an opportunity for frequent buyers to save money, earn free orders, and even make some cash if you prefer. This is not different from a multi-level marketing strategy and works for some people. But, if you just want to log on and purchase something you can, but not without creating an account.
Check The Price
Return Policy
If you aren't happy with your purchase from Piping Rock they will give you up to one year from the date of purchase for a refund. All they ask is for the unused portion of the product with an explanation of why you are returning the item.
What Are People Saying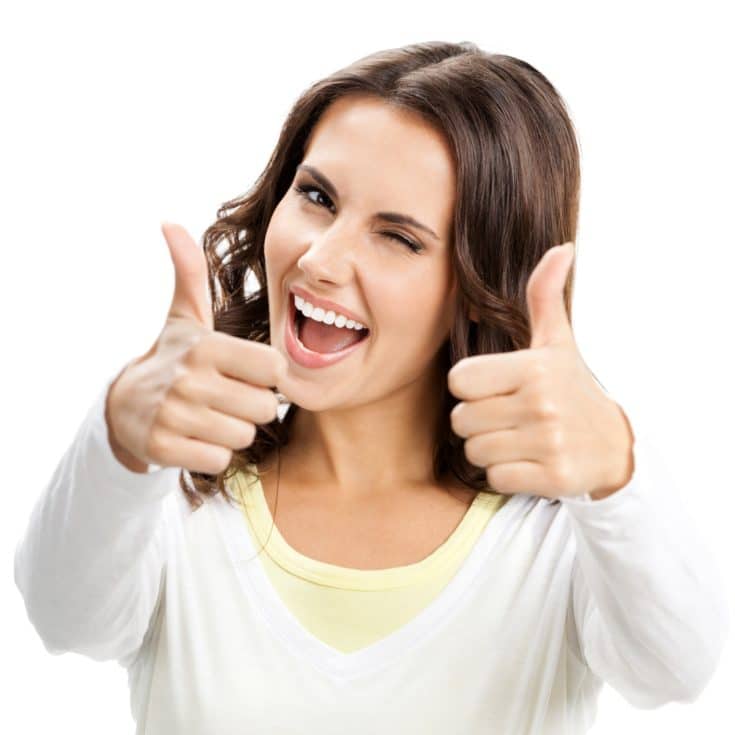 People who reviewed the essential oils sold by Piping Rock were happy with the results. One person used the lavender oil for an outbreak of rosacea and found it to clear up fifty percent after only one use. There were a few complaints about an off-putting smell when lavender was purchased.
Conclusion
There is no way to tell if an oil is pure until you try it yourself. When you are dealing with a company that requires membership and huge commitment it's easy to move on. But, when you can purchase directly from their website, it's difficult to find a reason not to try it. Plus, Piping Rock offers so much, I can see how easy it would be to spread into other product lines.