The rise in the use of natural essential oils has been growing over the last decade to include many new companies offering these plant-based products. Because of this, many questions are often asked about the various companies and where their oils come from and their purity. This is especially important because although they are plant-based, purity values can vary, as with concentrations. If you use essential oils, you want to know that you are getting a quality product.
doTERRA is a leading oil supplier and is often compared to lesser-known companies. Edens Garden is one such supplier, despite being around since the late 2010s, and offers quality oils that compare closely to other more well-known name brands. This article explores the comparison between doTERRA vs Edens Garden so you can make informed purchasing decisions.
doTERRA and Edens Garden Comparison
doTERRA

​​​Edens Garden

Purity Certified: yes

Blends: yes

Ingestible: yes

Sourcing: Global transparency

Pricing: $$$$

Purity Certified: yes

Blends: yes

Ingestible: no

Sourcing: Global transparency

Pricing: $
doTerra Essential Oils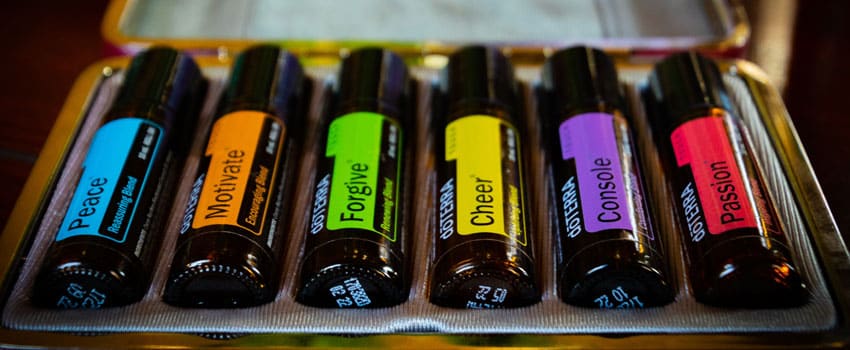 Founded in 2008, doTERRA is a leading oil supplier and uses a Multi-Level Marketing (MLM) strategies to sell their products. Although available to the general public, you can receive a significant discount on their products by purchasing a membership which allows you to buy and sell wholesale. Cost drop even further with sale rewards.
Depending on your end goal, this may seem like a great situation. After all, who doesn't love to make money sharing a product they love? Plus, even if you aren't interested in that aspect of it, you can still purchase the same quality oils.
Pros
Cons

Global Sourcing
Marketing line to make money
Research backed claims

Multi-Level Marketing buy-in for wholesale prices
What is Offered
The company offers a large selection of products based on essential oil use. Everything from concentrated pure oils to oil blends and nutritional supplements is marketed for your overall well being.
Single oils
Blended oils
Diluted Rollerballs
Hand soaps and home cleansers
Weight management and health supplements
Children's collections
Skin, Hair, and Body care products
Collections
Diffusers
Sourcing and Purity
The value of transparency of oil sources and production is a top priority for doTERRA, and they take pride in having global resources through the Global Botanical Network. This ensures they have expert local knowledge of plant growth and care, and in turn provide thousands of jobs worldwide through fair and equitable practices.
They promise state of the art distillation and 3rd party quality testing as well as public available batch certification to provide the purest oil possible. Unless otherwise stated, their products provide a pure, undiluted, concentrated oil. Carrier oil blends are designed specifically for certain skin uses and are labeled accordingly.
Pricing
The price range of these oils reflect the variances in oil availability, harvest, and location. As a quality product, their prices reflect as such, plus as an MLM, they are passing down savings to their members with wholesale discounts and rewards. Compared to similar MLM based companies, their price range is fairly equitable, but when placed side-by-side with smaller businesses, they do seem a bit pricey.
---
Edens Garden Essential Oils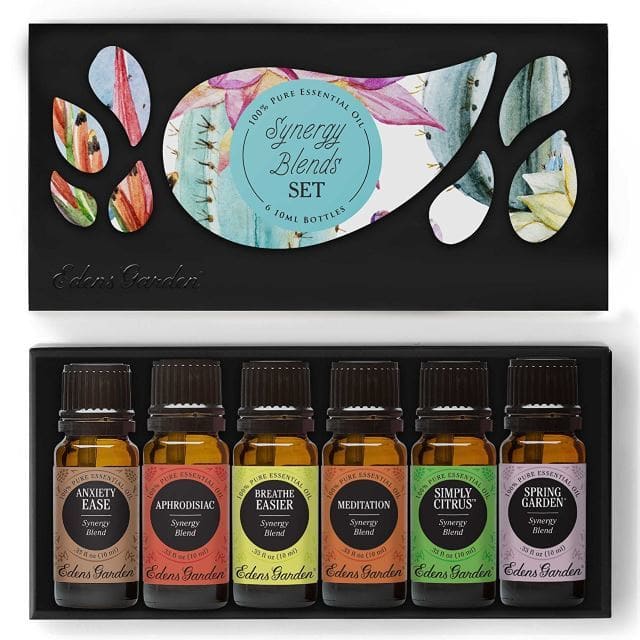 Edens Garden was founded in the late 2010s by their CEO who was introduced to essential oils while traveling overseas. She appreciated the relaxing atmosphere they provided and decided she wanted to share this with her consumers. The company has since grown and offers their oils for a flat price, cutting out the middleman, and not using an MLM approach.
Although you are buying at a flat rate, you can still join as a member to gain rewards points redeemable for discounts. It is free to join and does not require anything other than the purchase of their products.
Pros
Cons

Global Sourcing
Available without membership
Research backed claims
What is Offered
This company offers a wide variety of oils and their related products for home and body care. Unlike doTERRA, their focus is less on health and more on overall body comfort. Bath and body care, home fragrance, and aromatherapy highlight their selling points.
Single oils
Blended oils
Diluted Rollerballs
Carrier oils
Perfumes
Children's collections
Bath and body care products
Candles and room sprays
Build your own kits
Diffusers, including jewelry
Sourcing and Purity
Edens Garden also sources their oils globally, using local farmers and direct buying practices in indigenous locations. Extracted in the countries they are grown in, the company helps save on overhead cost. High standard and quality control are checked through buying sources.
Oils are also processed through 3rd party testing for purity measures to ensure you are getting the best oil possible. Nothing is added to the oil concentrate unless otherwise dictated for product purposes, and they promise a pure oil. They also provide batch numbers and certifications.
Pricing
The company believes in passing down savings to their customers through the entire process, which is why their oils reflect a quarter to a third of the cost compared to doTERRA oils. From their buying practices of already processed oils to their direct to customer sales, the brand has created a loyal customer base that uses them as their main product source.
Conclusion
Obviously, the main differences between Edens Garden vs doTERRA oils are their source buying practices and the overall cost of the final products. The buying practices can often be a source of contention with essential oil fans, but the 3rd party testing should help put any worries to rest pertaining to purity and quality.
Of course, the MLM sales of doTERRA is a huge selling point for regular essential oil users as they see their savings in sales and loyalty rewards, plus being able to run it as a business is an important detail for many. Casual users or those not wanting to work their love of oils as a business may prefer the Edens Garden version of sale points.
If you have any further questions about these companies or any experiences with either type of oils, please let us know below. And, as always, please share!