Sunscreen is an important part of skin care and in light of recent research it plays an increasingly important role in the prevention of skin diseases caused by ultraviolet rays that are emitted from the sun. However, many sunscreens include or are comprised of chemical and non-naturally occurring ingredients. There have been many recent claims regarding the use of chemical based sunscreen and how they may have negative side effects. In order to counteract this, many people are now looking for natural alternatives that do not present negative side effects.
One such natural alternative that people are considering is Aloe Vera. This plant extract is a very popular natural product that is used by many nature lovers, health enthusiasts and naturopaths as well as common individuals in the form of "do it yourself" projects.
Reasons to Wear Sunscreen Everyday
Not many people understand that they should add sunscreen to their daily skincare routine. It's important to protect the skin of your face and hands from the harmful UV rays we're exposed to each day.
Protection from skin cancer
Protection from sun spots forming on your dermis
Soothe and moisturize your skin
Added layer of protection from sun burns if you spend time outside that's more than 30 minutes
Aloe Vera Properties and Benefits
Aloe Vera is very well known for its healing, rejuvenation and restorative properties. It is known to be used for various sorts of skin issues, hair problems and even for cosmetic purposes. Although, it has not been scientifically proven to have health benefits or healing properties due to a lack of evidence, many people claim that it is quite effective for these purposes.
It is most commonly found in commodities such as moisturizers and skin soothing creams and lotions. Due to its moisturizing properties its extract is used in numerous cosmetic and hygiene products such as shampoos, shaving products, soaps, makeup products, facial issues, and many more.
The extract is also immensely known for its soothing properties and is consistently promoted in DIY (do it yourself) videos and articles for treating burns, rashes and other skin issues. One of the biggest skin issues that it is known to help alleviate is sunburn.
Aloe is used for the treatment of mild sunburn to help cool and soothe the affected skin. It is usually recommended to blend and freeze the inner extract from the leaves of the aloe plant. Small cubes of the extract are frozen and then utilized as needed.
It is also recommended to apply aloe to other skin issues as well such as scars that you want to heal.
Aloe Vera as Sunscreen
What is natural sunscreen? It can be many things; shea butter, hypoallergenic store bought brands, and possibly aloe. Although there is no scientific evidence to support the use of aloe vera as a natural sunscreen it is used for many other benefits. Natural sunscreens have certain requirements such as chemical properties which allow the sun's UV rays to refract and become harmless. However, thus far there is no evidence of this wonderful extract possessing such properties.
It is safe to say that aloe cannot be considered a natural sunscreen on its own. There are however many various sunscreens that do utilize aloe as a component within their formulas. But those utilize aloe extract for its moisturizing properties and not as the main ingredient for protection against the sun.
Other Natural Sunscreens You Can Try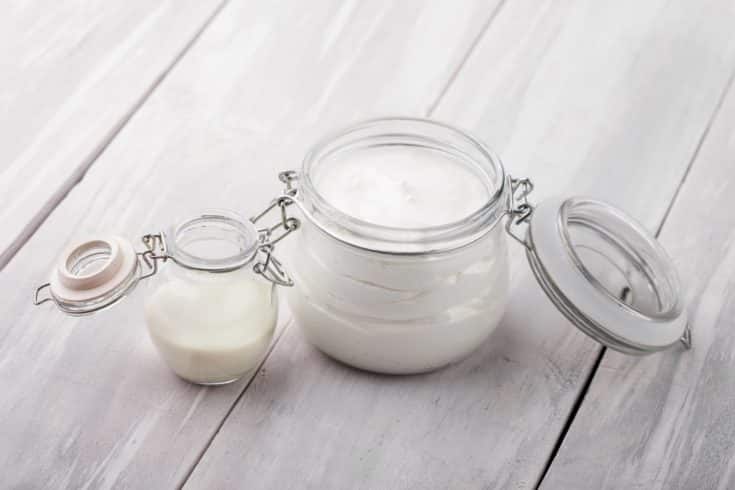 s
If aloe extract doesn't work for you, then give these other all-natural sunblocks a try!
Astaxanthin
Red Raspberry Seed Oil
Carrot Seed Oil
Wheat Germ Oil
Sesame Oil
Coconut Oil
Conclusion
Although aloe extract has many natural healing properties and health benefits, it is not claimed to be a natural sunscreen. It can however be used for the treatment of mild sunburn and other skin issues. Have you tried this plant extract as a natural sunblock? If so, share your experience in the comments below!