You keep hearing about the benefits of aromatherapy and how Young Living essential oils can serve as a natural addition to any health routine. Yet, if you are unfamiliar with the company and their products, it only makes sense that you would want to find out whether or not they are safe to use. Keep reading and we will answer that question for you.
Young Living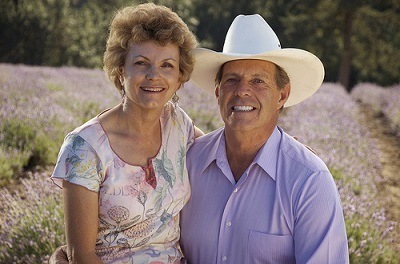 Founded in 1993 by Gary Young and his wife Mary, Young Living was established and maintains their goal to distribute pure essential oils to anyone in the world that may be interested in reaping its many benefits.
Essential Oils 101
Essential oils are volatile compounds that are extracted from their host via one of several processes. Many oils, like lavender, are extracted by steam distillation. Others like orange are collected via cold pressing. Citrus oils are typically gathered using the latter process.
The difference between other essential oils and this product is that the others are not created or distributed by Young Living, which for fans of the company, is a problem.
Seed to Seal®
This title is affixed to a system of standards implemented by the creators and professionals, who work for this company. Each batch of oils goes through their self implemented system of checks and balances, which means- they start when the host plant is a seed and follow it until the bottle is tightly sealed. Let's look at each section of the process individually.
Sourcing
This refers to the farms where they obtain their host plants for extraction. Each corporate farm they work with has to follow Partnership Principles. Every certified supplier is vetted closely. The intention is to be sensitive to local communities and help maintain their natural ecosystems.
Science
Every test, every distillation, and cold extraction is conducted by top scientists using cutting edge technology to achieve one of the purest therapeutic grade essential oils on the market. They also implement third-party testing to ensure the customer of the best product.
The testing every batch of oils goes through before getting a label attached to the bottle is intense. This in itself proves to me that they are serious about providing the purest product available.
But Are They Safe?
Asking if this brand is safe is understandable, but answering this question isn't a simple yes or no. In general, all of these aromas come with their own set of benefits and risks. For example, some studies have shown that lavender oil works as a hormone disruptor, which can be problematic for young boys.
Essential oils are volatile compounds from nature, and we can't really say that they are safe or they aren't, as a whole because it just doesn't work that way. Our suggestion is to check out our guide for each oil that you are interested in. We list the benefits and the cautions.
Safety Tips
When it comes to products like their popular blend, Thieves, how-safe-it-is depends on what oils are being used. Here are some tips you can follow when using your Young Living Oils.
Inhalation
This application is probably the safest because you are breathing the oils in. That said, some oils like eucalyptus or tea tree can be quite powerful so you want to start slow. If you are using an ultrasonic diffuser add a few drops at a time to get the right scent that isn't overwhelming.
Topical
Next, we have a topical application, which is also very popular. Yet, there are oils that can harm you after you go in the sun due to phototoxicity. Lemon, orange, and bergamot are only a few of these oils. It is recommended you wait twelve hours after applying before sunbathing.
More importantly, it is never recommended to put pure extracts directly on your skin. They should be diluted correctly before massaging in.
Ingestion
There are a series of products this company offers under the title Vitality, which is intended for internal consumption. Still, we highly recommend that you consult a healthcare professional before consuming anything.
Flammable
Because these are pure volatile compounds, it turns out some volatile compounds may also be flammable. This doesn't mean they are going to spontaneously combust in their nice little dark bottles. It just means that you should avoid using an/or storing them near any open flames.
Pregnancy/Breastfeeding
There are quite a few scents that are unsafe for women that are pregnant or breastfeeding. Know which are safe for pregnancy and talk to your healthcare professional before using while pregnant or breastfeeding.
Kids and Babies
Just as we mentioned with pregnant and nursing women, there are a few oils that can be harmful to babies and children. Know which oils you can use around them.
Conclusion
In short, yes, Young Living is safe, as long as you handle and use them safely and within the guidelines that come with aromatherapy. We have given you a few safety tips but always recommend that everyone do their best research when it comes to anything they put on or inside their bodies.